2014 Boys Haven Fish Fry this Sunday at Beaumont's Knights of Columbus Hall
Looking for a fun activity this Sunday? Enjoy the 2014 Boys Haven Fish Fry.
This year's event will be held from 10A – 2P.
Come for a feast of fried fish, hush puppies, french fries, cole slaw and iced tea.
If you don't love fish, substitute Beaumont's own Zummo's hot links. Delicious.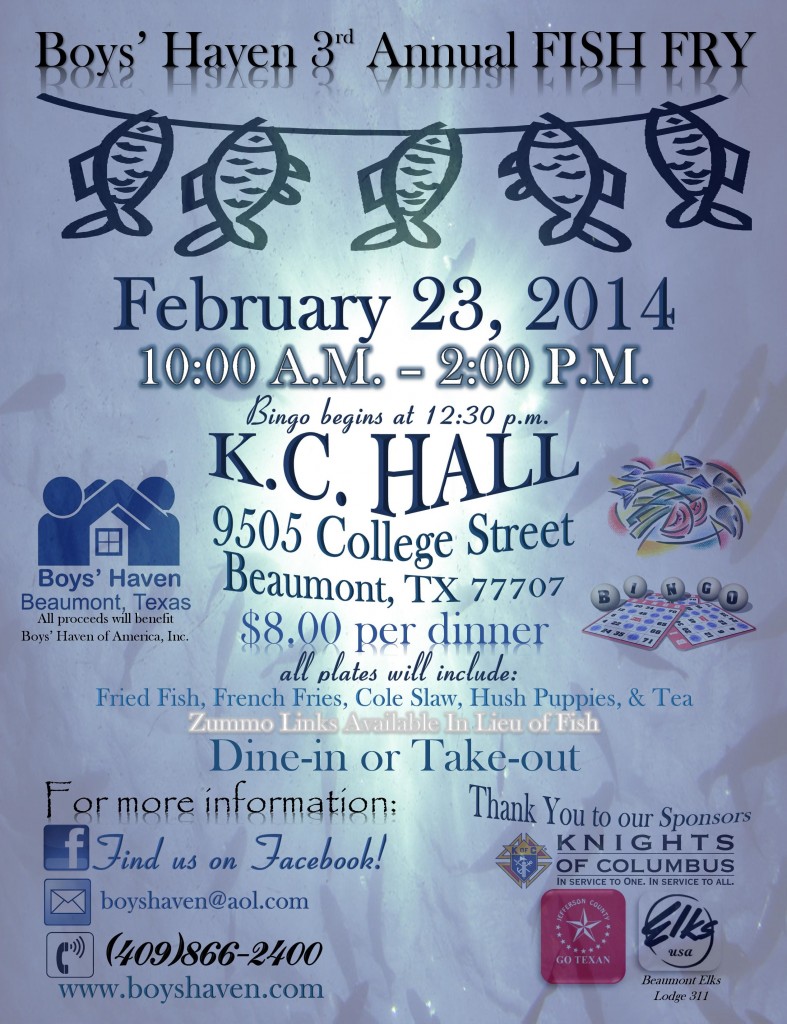 A big SETX Seniors thank-you to the 2014 Boys Haven Fish Fry sponsors:
Beaumont Knights of Columbus
Jefferson County Go Texan
Beaumont Elks Lodge 311
We hope to see all our seniors at this wonderful event benefitting Boys Haven.