Your Life – Your Legacy, Seminars by Forest Lawn Funeral Home Beaumont
Many Southeast Texas seniors are developing an interest in planning their Southeast Texas funeral arrangements. Pre-planning your funeral allows you to define your farewell to family and friends – and to spare them the stress and expense of making the arrangements.
Let's just put it out there, dealing with the death of a loved one is not an easy thing to do. Whether you were prepared or it came as a sudden shock it's an emotionally draining, painful time in your families life. And not the best time to be making major decisions. Your mind is cluttered with memories of your loved one, of "what if" or "if only" moments" the last thing you really feel like dealing with is making a lot of heavy decisions. And at Forest Lawn we understand that. We have designed a program to make it easier for you and your family by allowing you to make all the important decisions before you need them. If ever there was a time to make decisions ahead of time this would definitely qualify.
The professionals at Forest Lawn Funeral Home Beaumont will help you and your family plan ahead with a "your life legacy" seminar. The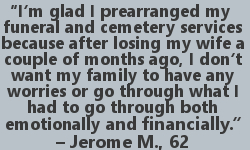 seminars are designed to help you and your family members know what everyone's wishes are beforehand. No second guessing, no decisions being made at an emotional moment when all you want to do is grieve your loss. And no chances of any family disagreements at a difficult time because the family members wishes are already made.
Your life your legacy seminars are wonderful not only for Southeat Texas seniors making arrangements for family members but also for making your own pre-arrangements. No one likes to think about their own mortality but is it really fair to leave that job to your children? You love them and have taken care of their needs all of their lives, why would you not take care of the most difficult need? If you think it's hard for you to think about, imagine how difficult it will be for your children. Don't leave them with the difficult task of trying to decide what you would have wanted, the debating between siblings and family members over it or the expenses when it's something you can so easily handle now and have completely done when the time comes. For many Southeast Texas seniors, preplanning your funeral can be your final gift to the ones you love the most.
Regardless of whether you're making arrangements for a family member or making pre arrangements for yourself,  planning with a Dignity Memorial provider is the best choice you can make. Forest Lawn's compassionate professionals can help you decide whether burial or cremation options work best for your family. They are knowledgeable in funeral and burial customs of all faiths and cultures. And appreciate the need you may have to incorporate any religious or cultural tradition that is particularly important to you or your loved one. Forest Lawn is one of North America's largest networks of funeral, cremation and cemetery providers and proudly work diligently to ensure that you and your family will be given the final service you deserve and most importantly that you want.
Call Forest Lawn Funeral Home Beaumont for upcoming Beaumont funeral planning seminar dates and times.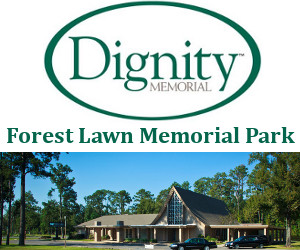 Forest Lawn Memorial Park and Funeral Home
Address: 4955 Pine St, Beaumont, TX 77703