Beaumont Home Health and Golden Triangle Senior Wound Care
It is an unfortunate reality of getting older that most Southeast Texas seniors will one day require wound care (an example of wound care is the steps taken to ensure that a condition such as a foot ulcer related to diabetes heals correctly).
Harbor Home Health understands the frustration and discomfort Southeast Texas seniors face when dealing with a wound.
Dealing with the pain, the medications, and properly changing the coverings can be a seemingly unmanageable task.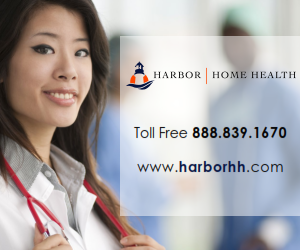 For many Southeast Texas senior citizens, depending on physical condition and/or where the wound is, dressing a wound alone may not even be physically possible.
For these reasons, Harbor Home Health offers personalized home wound management programs to help get your wound healed properly and on schedule to help get you back on your feet again.
Harbor Home Health staff will visit you at home to treat all of your wound care needs. This often includes helping with dressing changes and any physical or occupational therapy that may be involved with your particular injury. Your Harbor Home Health nurse will work with you and your doctor to prepare and carry out a custom wound care plan that meets the needs of your exact situation.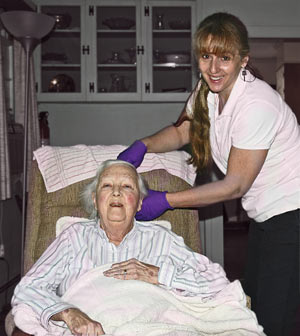 Additionally, Harbor Home Health can assist Southeast Texas senior citizens with home safety evaluations, medication education, and regular assessments of you the patient to make sure you're receiving the best treatment possible to properly handle your wound recovery. Your Harbor Home Health nurse can communicate with your physician about your wound healing progress to ensure your recovery is proceeding at the right pace.
This overview is intended to arm you with knowledge about how Southeast Texas Home Health agencies can assist you should you ever need wound care treatment.
If you have additional questions about Home Health in general or Home Health and wound care specifically, call Harbor Home Health any time: (409) 835-1670