Beaumont Red Hats Enjoyed Great Lunches at Casual Entrees on Phelan
When I need a fix for great Beaumont comfort food, I head down Phelan for Casual Entrees.
Ernest Jackson has created a wonderful restaurant- EatDrinkSETX.com calls it "Beaumont diner meets Beaumont fine dining", and we agree.
On a recent visit, we saw a group of Beaumont Red Hats enjoying a great West End lunch.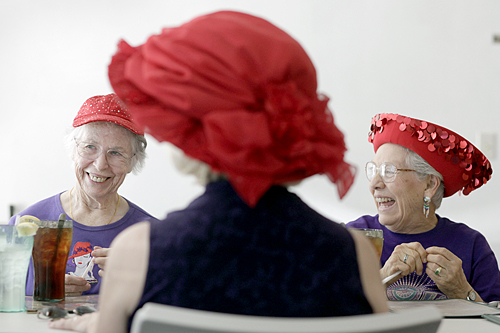 If your Red Hat group hasn't visited Casual Entrees, I'm sure you'll love it.
Some favorites reported by our SETX Seniors audience include:
Chicken and a Waffle (a Beaumont foodie favorite)
Chicken Alfredo (rich and creamy)
Fried Catfish (try it with macaroni and cheese & fried okra- like grandma's kitchen)
Asian Chicken Salad (for Beaumont healthy diners – delicious and good for you)
Club Sandwich (a great take on a Southeast Texas lunch classic)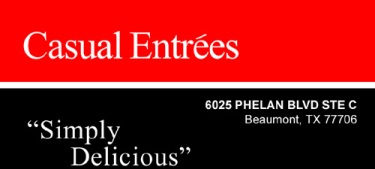 It's always fun seeing Beaumont Hat Clubs when we're dining out in Southeast Texas.
If you're looking for more ideas on where to eat out in Southeast Texas, try EatDrinkSETX.com.
They have over 400 Southeast Texas restaurant reviews and articles each year covering everything from barbecue to sushi to Gulf of Mexico seafood.