Volunteer Voices: Join the Senior Choir at Beaumont's Best Years Center
Beaumont Senior Citizen Activities – Join the Choir at Best Years Senior Center
Music has a wonderful healing power, both for the listener and the singer.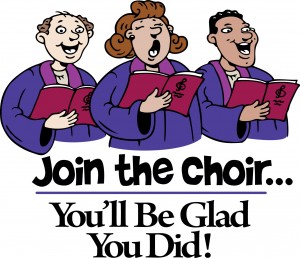 Music also connects people. One song can bring up similar images for everyone who went to prom in 1958 (how about "At the Hop" by Danny and the Juniors) whether they were in Southeast Texas or Portland Oregon. One song can bring back all of the images of the civil rights movement ("People Get Ready" by the Impressions) for the people of Port Arthur, Mobile, and Atlanta.
Music can give strangers a common language.
Did you know that there is a choir for Southeast Texas seniors?
Volunteer Voices of Beaumont is a Southeast Texas senior choir  that shares their love of singing with audiences in community homes around Southeast Texas.
The group meets and sings at the Best Years Center every Tuesday from 12 Noon – 1 PM. "We sing because the joy of life, the joy of opening the hearts of others, the release of old memories and deep wellsprings of renewed longing and hope are brought back to all of us in the wonder of music and the voiced thoughts of the lyrics," Mary and Neil Early.
If you love to sing and this sounds like the right fit for you, join Volunteer Voices and brighten lives- your own and all of those for whom the group performs.
Click for more information about the Best Years Center in Beaumont.

Have you been looking for a Southeast Texas senior choir?
Call The Best Years Senior Center in Beaumont TX.
We hope you have enjoyed today's feature article Beaumont Senior Citizen Activities – Join the Choir at Best Years Senior Center.