Beaumont Senior Safety Tips from Entergy Texas- The Power to Care. Trees & Power Lines.
Golden Triangle Seniors are blessed to live in a paradise for anyone with a green thumb, particularly those with a love for trees.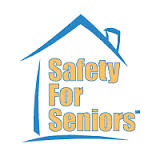 Southeast Texas seniors can grow just about any tree there is from key limes to mayhaws.
In the Golden Triangle trees thrive and Southeast Texas seniors have planted thousands of dogwoods, redbuds, palm trees, figs, citrus trees, pecans, and oaks of all varieties. And yes, millions of pine trees.
Those trees grow. And grow. And grow some more. Eventually, Beaumont seniors want to see these trees trimmed.
Entergy Texas has compiled some safety trips that can ensure  Beaumont Senior Safety when you are first planting a tree and again when it is time to have a tree trimmed.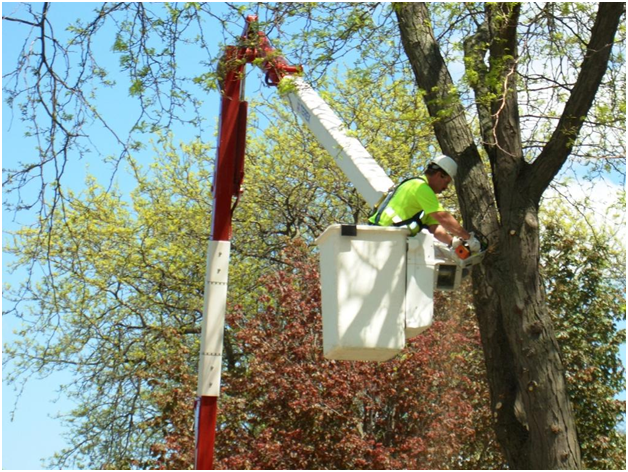 Check for power lines first.
Before trimming a tree, Golden Triangle seniors should check carefully for nearby power lines. If you find one, contact your local electric utility (often, Entergy Texas) before you proceed. Touching a power line with a tool or tree branch can cause a shock or start a fire.
Don't trim trees near power lines.
Only licensed, qualified tree trimmers are allowed to work near high-voltage lines. To ensure Southeast Texas senior safety, don't risk trimming trees near power lines yourself! Recently, we had some concerns about trees near our power lines in Wildwood. We asked Entergy Texas and they had someone out in 24 hours.
Plant trees far from power lines and equipment.
Determine how tall and how wide the tree will be when it is fully grown. Then plant it where it will not come within 10 feet of power lines or other utility equipment. Before planting, call the local one-call utility locator service to be sure you won't contact buried utilities when you dig.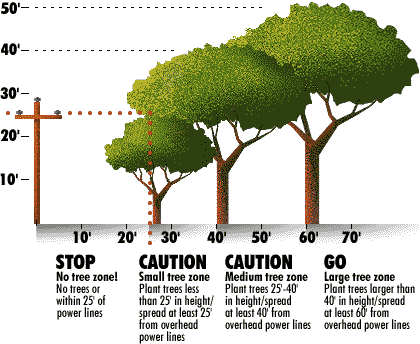 Don't trim trees near power lines. Plant trees where they will not grow to reach power lines.
Entergy Texas hopes these tips will help maintain Golden Triangle senior safety.