Beaumont Veteran's Assistance Event – September 25th
There will be a special Beaumont Veteran's Assistance event on September 25th.
The event is called the 2015 Veteran's Stand Down.
The goal is to bring a wide range of veteran's benefits under one roof so that Beaumont area veterans can receive a wide range of assistance in a single day, making meaningful change.
The event will assist Beaumont veterans with free clothes, haircuts, IRS help, housing information, medical assistance, legal help, and more.

There will also be a free lunch and a sack lunch to go for all veterans.
The 2015 Southeast Texas Stand Down will be held: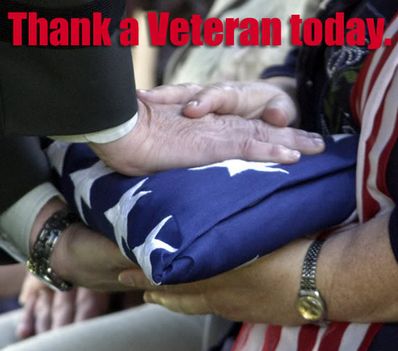 Friday September 25th
9am- 4pm
Open to all Southeast Texas veterans
SETX Veteran's Appreciation Event Location: Cathedral of Faith Church
The church address is 3755 Fannett Road in Beaumont Tx
The 2015 Southeast Texas Stand Down is an effort to show appreciation to SETX veterans.
Please do not hesitate to take advantage of these benefits for Beaumont veterans.
We are forever in your debt.
This Beaumont veteran's appreciation event is being organized with a cheerful and grateful heart for all our Southeast Texas veterans have done for our nation and for the Golden Triangle.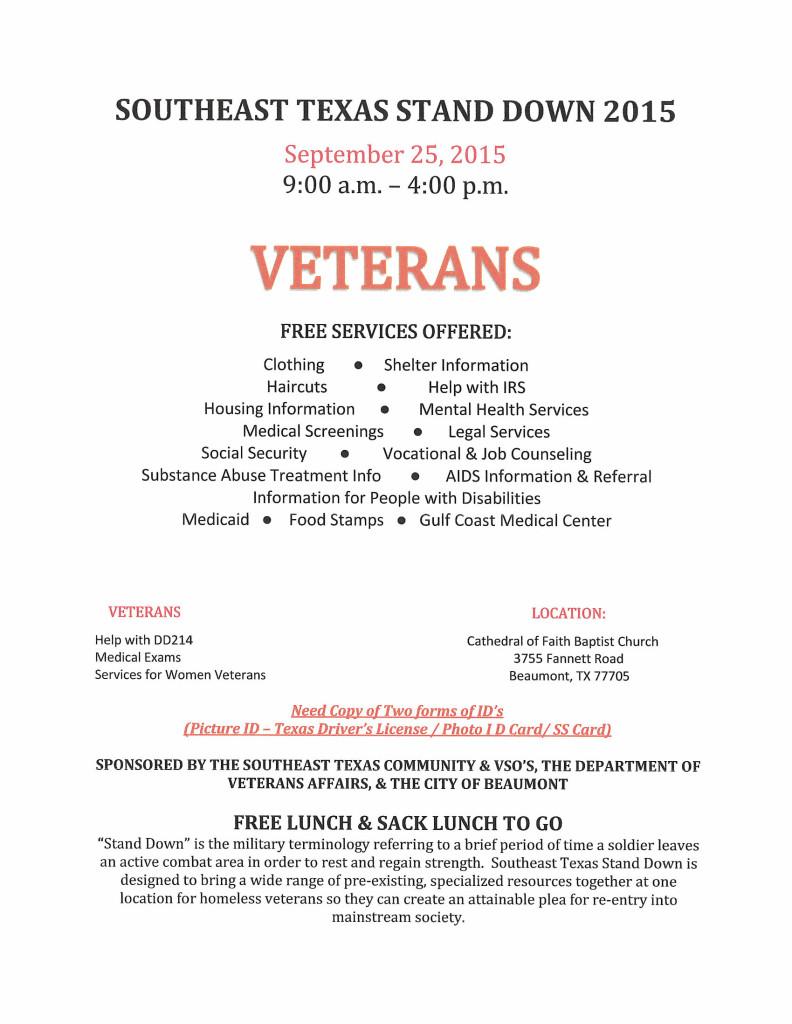 Are you looking for more Southeast Texas veteran's news and information?
Stay tuned to SETXSeniors.com.
SETX Seniors is the Southeast Texas senior citizen newspaper – online and current 365 days a year.
You can also "like" SETX Seniors on Facebook to receive the latest Southeast Texas veteran's news and information right on your tablet or phone.