Boomers turning 65 face complex healthcare choices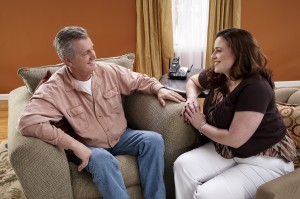 (BPT) – Every day, about 10,000 baby boomers turn 65 and become eligible for Medicare. Not everyone will sign up, but it's important to understand the importance of early choices when enrolling in Medicare for the first time.
You can enroll in Medicare three months before turning 65, the month you turn 65 or up to three months afterward.
"Turning 65 opens the door to Medicare eligibility, but it brings with it some complex choices," says Paula Muschler, manager of the Allsup Medicare Advisor, a personalized Medicare plan selection service. "Choices seniors make at this time can impact their healthcare costs over the long term and their entire family."
Muschler offers the following key steps for Medicare first-timers.
1. Take a look at your existing group health plan coverage and think about how it will coordinate with Medicare. Many people work past age 65. As a result, Medicare-eligible individuals who have health coverage through their employer or their spouse's employer may be able to wait to enroll in Medicare Part B, which covers outpatient medical care. This is not true in every case, however. This option depends on other factors, such as the size of the employer and how soon you expect to retire after reaching 65. You may want to consider enrolling in Medicare Part A, which includes hospital coverage, even if you defer Part B.
2. Consider the options for first-time enrollment, keeping in mind your current health needs and financial resources. If you choose traditional Medicare, you have an average of 31 Medicare Part D prescription drug plans from which to choose. You can also choose from 10 standard Medigap policies for supplemental coverage, ranging from basic to comprehensive coverage. The price for these plans also can differ from one company to the next.
Adding to the complexity, Medigap plans are not required to accept you after your initial enrollment period. This is one reason first-time choices are crucial. Seniors evaluating Medicare Advantage plans over traditional Medicare also have an array of options – an average of 20 plans, depending on where you live. "We've been able to help Allsup customers find plans that cost less and match their specific healthcare needs," Muschler says.
3. Follow Medicare enrollment rules to avoid costly mistakes. Penalties are in place for decisions related to Part B and Part D coverage. The late-enrollment penalty is 10 percent for each full 12-month period you could have been enrolled in Part B. Likewise, Part D imposes a penalty if you go for more than 63 days without coverage after enrolling in Part B.
"Your first-time Medicare plan choices also are more complicated if you have retirement dates, COBRA coverage or dependent coverage to consider," Muschler says. "These are good reasons to contact a Medicare specialist, who can help answer the right questions and provide guidance to seniors so they make choices that match their situations."
4. Understand how higher income and changes in your income affect Medicare costs. Higher-income beneficiaries pay higher premiums for Medicare Part B and prescription drug coverage. For Part B, the 2013 monthly premium is $104.90 for joint filers with income of $170,000 or below ($85,000 for single filers). However, the premium increases to between $146.90 and $335.70 for those with incomes above these thresholds. Likewise, higher-income beneficiaries can expect to pay from $11.60 to $66.40 more each month in prescription drug premiums.
The Social Security Administration uses IRS records when determining premiums. Social Security may reduce an individual's income-related monthly premium with verification. "Social Security has specific requirements about how you can document changes in your income when you are requesting reduced Medicare premiums," Muschler explains.
5. Review healthcare coverage for your spouse and dependents to determine how your choices may affect their coverage. If you are nearing Medicare eligibility, you can find yourself at a crossroads when it comes to providing healthcare for your entire family.
Some employers may continue to provide coverage to a worker's family, or you may need to purchase COBRA coverage or private coverage for family members. "One early step is to talk with your benefits plan administrator to see what options you may have and then plan for your family," Muschler says.
Seniors turning 65 have seven months during their initial enrollment period to make critical decisions. But you can begin evaluating your options earlier to be better prepared. For a free brochure on "Turning 65 and Medicare Enrollment" or for an evaluation of Medicare options, call an Allsup Medicare Advisor specialist at (866) 521-7655 or go to Medicare.Allsup.com.