Clairmont Beaumont Utilizes a Team Approach to Southeast Texas Senior Care
Many Golden Triangle seniors are seeing wonderful results from Clairmont Beaumont's team approach to Southeast Texas Senior Care.
A Team of Specialists Working Together For You
Clairmont Beaumont has brought together a wonderful group of Southeast Texas senior healthcare professionals who can all play a role in your recovery.
Clairmont Beaumont's goal will is to focus on each SETX senior achieving the greatest functional outcome so that you can return home as quickly as possible.
Physician
Your personal Southeast Texas senior physician may choose to provide medical direction during your stay with us.
If your physician is not available to actively participate during your stay, with your permission Clairmont Beaumont can update your doctor of your progress and plans for discharge.
Family
For Southeast Texas seniors, family members and friends are key participants in your recovery- we respond to our family and want to show them our progress and recovery.
At Clairmont Beaumont, family has a role in goal setting with seniors and providing the motivation and cooperation necessary for successful therapy.
Clairmont Beaumont team members encourage your family members and friends to actively participate in your therapy program.
Nursing Team
All Clairmont Beaumont nursing care during your stay will be guided 24 hours a day by nurses who are experienced in rehabilitation and/or long-term care of Southeast Texas seniors.

The nursing unit you are assigned to will have a charge nurse who will oversee nursing aspects of your care.
Supporting him/her will be nursing aides who are primarily responsible for assisting you in personal hygiene, dressing, eating, and other daily tasks during your recovery until you're ready to resume them yourself.
Social Worker
The Clairmont Beaumont Social Worker for Southeast Texas senior patients (or his/her designee) will meet with you and your family soon after admission to collect a detailed history of your past living situation.
The social worker becomes your main contact.
He/she will also work with you in planning for discharge back to your home or to a level of Southeast Texas senior care that meets your needs as you progress.
Dietitian

The Clairmont Beaumont Dietitian is specially trained to assure that you receive adequate nutrition.
On admission, a diet history is taken to include your eating habits, previous special diets, and any nutrition related problems.
Food preferences are also noted.
Coordinating with your physician, nutritional needs are then followed throughout your stay.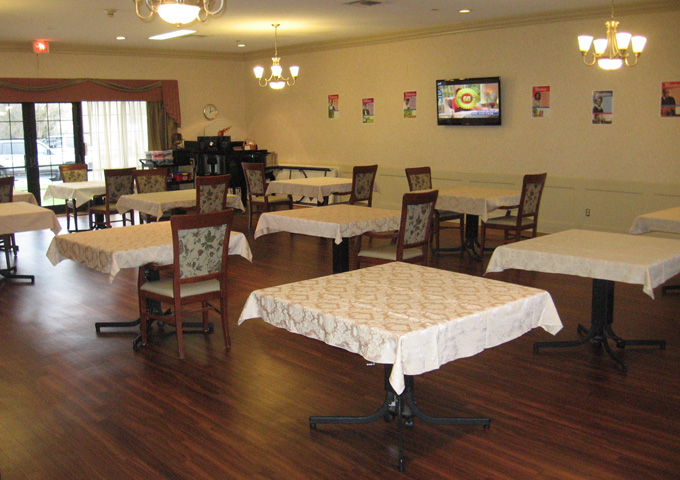 Nutrition education may be provided with guidelines given for care at home.
This can be particularly valuable for Southeast Texas senior diabetics or for Southeast Texas seniors who have been advised by their physician to lose weight or to gain weight after an illness or surgery.
Southeast Texas Seniors Physical Therapy
Physical therapy is frequently ordered by your Southeast Texas senior physician to evaluate your physical capabilities and design a treatment plan to improve the quality of your muscle tone, coordination, balance, strength, endurance, and joint flexibility.
Some of the techniques employed at Clairmont Beaumont include:
gait and posture evaluation and training
therapeutic exercise
wheelchair and pre-prosthetic management.
Clairmont Beaumont staff will provide their Southeast Texas senior patients with extensive education and training which will enable you to be as active and independent as possible.
Southeast Texas Senior Occupational Therapy
Your SETX senior physician may order occupational therapy during your stay to evaluate and provide treatment for the skills needed for independent living.
These areas include:
grooming and hygiene
eating skills
homemaking
money management
upper body strengthening
fine motor coordination
cognitive skills
 visual perceptual abilities
community reintegration.
If needed, Clairmont Beaumont senior occupational therapists  will help you learn how to use prosthetic and/or adaptive equipment to assist you in work and leisure activities.
Carefully prescribed and supervised activities will facilitate your return to your highest functional level.
Southeast Texas senior physical therapy can  be critical in helping you enjoy life and regaining the highest level of independence.
Southeast Texas Speech Therapy / Language Pathology
A Clairmont Beaumont senior Speech/Language Pathologist may work with you if you have any type of communication problem  a resulting from your illness or accident.
Speech issues for Beaumont seniors may include:
problems with speaking
listening
thinking
reading,
writing
problem solving
sequencing
organizing your thoughts
Clairmont Beaumont Speech/Language Pathologists are also trained to evaluate and develop treatment plans in the area of cognitive retraining for persons having difficulty with attention, orientation, memory, problem solving, sequencing, time and money management, and other cognitive problems.
If you are having difficulty chewing or swallowing foods and liquids, the Speech/Language Pathologist will evaluate and develop a dysphagia (swallowing) management program to improve or manage your swallowing skills.
Clairmont Beaumont – a Team of Specialists Working Together For You
Clairmont Beaumont can put all of the above to work assisting you in your recovery.
They will also partner with your family for additional guidance and motivation.
If you are recovering from an illness, surgery, or an injury, let Clairmont Beaumont's dedicated team of professionals get you back to health.
Clairmont Beaumont is senior care for Southeast Texas.