Fun for SETX Seniors: Celtic Christmas
There are still some Southeast Texas seniors who can remember parents and grandparents singing traditional Celtic Christmas songs.
While those days are largely gone in Southeast Texas, they have not disappeared completely.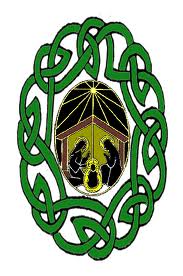 Nederland's First Baptist Church is keeping the tradition alive with "Season of Joy" a Celtic Christmas celebration.
Enjoy the beautiful sounds of Celtic Christmas Music and kick the holidays off in proper harmony.
If you're one of the Southeast Texas seniors who truly appreciates beautiful Celtic music, particularly at Christmas, this will be a wonderful event.
What: "Season of Joy" a Celtic Christmas Singing
Where: First Baptist Church in Nederland
Time: Sunday December 2nd: 6p
Time: Monday December 3rd: 7p