When it comes to caring for SETX Seniors, choose Quality Care Services
Home Health Agencies Beaumont TX
Quality Care Services – Serving East Texas, the Golden Triangle, and Beyond
One afternoon I was surprised by a ring on my doorbell.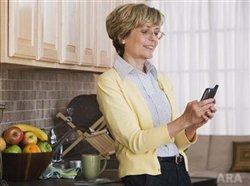 I live in a sleepy Southeast Texas retirement community, and visits from friends and neighbors have fallen into a pattern of predictable times. This doorbell ring fell midway between my usual morning visitors and evening visitors.
I opened the door and a tastefully dressed young woman introduced herself and explained that she was a home health attendant looking for a particular address. We talked for a couple of minutes, and I was fortunately able to point her in the right direction.
It is nice to know that most of the Southeast Texas home health attendants working today are so professional and friendly.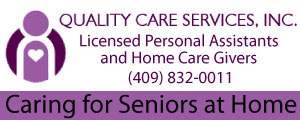 One company that I hear my neighbors mention favorably on a regular basis is Quality Care.
When the time is right, put Quality Care Services on your list of companies to interview. If you're anything like my neighbors, you'll be well pleased with their attention and service.
Their services include:
All of Quality Care services for SETX Seniors can be provided in the comfort of your own home.
Call today and find out how much more comfortable home health can make your life.
Schedule a Southeast Texas home health consultation with Quality Care Services

.

We hope you have enjoyed today's feature Home Health Agencies Beaumont TX – Quality Care Services.
Are you looking for more information on Home Health in The Golden Triangle?
Stay tuned.
SETX Seniors is your magazine for the Golden Triangle senior community – online and local twenty-four hours per day.

Daryl Fant, Host

Southeast Texas Senior Expo Series

. Publisher

SETXSeniors.com

& Southeast Texas Senior Resource Guide
Call with questions about advertising or joining our senior event series: (512) 567-8068
Email SETX Seniors & the Southeast Texas Senior Resource Guide: SETXSeniors@gmail.com