Horsin' Around. FREE Wildcatter Weekend at Spindletop Gladys City Boomtown 11/10
On November 13, 1925, Spindletop produced its second major oil boom when the Yount-Lee Oil Company used new technology to drill on the flanks of Spindletop Hill.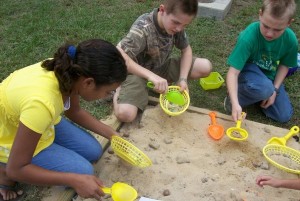 As a result of this discovery – and the wealth that followed, Miles Yount and his wife, Pansy, soon became known as some of the most important breeders of horses in the United States.
Gladys City will celebrate this historically important second Spindletop boom with a historical lecture in the morning.
There will also be a great activity for families and children- learn all about horses in the afternoon in the museum's livery stable and blacksmith shop. This is a perfect chance to take the grandkids somewhere special and memorable. FREE certainly doesn't hurt these days either!
Family activity sessions will be at 1 p.m. and 2:30 p.m. in the Log Cabin Saloon. Reservations are encouraged, but not required for the activity sessions. A reservation will guarantee your time and your space.
Please call 409-880-1750 for reservations and/or questions.
Free admission all day, plus complimentary refreshments and gusher re-enactment at 4 p.m.
What: Wildcatter Weekend.
Where: Spindletop Gladys City Boomtown Museum on Lamar Beaumont Campus.
When: November 10th . 10AM-4pm
Cost: FREE Admission all day
Note: Complimentary refreshments. Gusher at 4pm.Kids and Family Activity: "All About Horses"