Introduction to The Clairmont Beaumont Senior Living
Clairmont Beaumont offers high quality Beaumont senior living.
Located in close proximity to major hospitals, Clairmont Beaumont offers 24-hour licensed professional nursing care to individuals dealing with illness or recovering from injury as well as for those seeking long-term care.
The professional staff at Clairmont Beaumont understand your needs.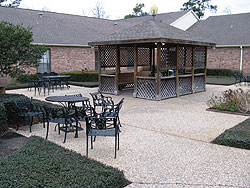 Clairmont Beaumont incorporates a team approach to care:
physicians
registered nurses
licensed therapists
social workers
medical case managers
Each member of the Clairmont Beaumont team works together to provide the highest quality Southeast Texas senior care and services their residents deserve.

If you are seeking short-term and/or rehabilitative services, Clairmont Beaumont focuses on achieving the most successful outcome so that you can return home as quickly and safely as possible.
If you are considering Southeast Texas long-term care, Clairmont Beaumont will ensure you enjoy the highest quality of life by participating in a variety of daily activities and social events.