Jefferson County Senior Bingo at WellCare Beaumont Thursday March 27th
WellCare Beaumont is excited to host Jefferson County senior bingo on Thursday March 27th.
Come out for fun and fellowship with other Beaumont seniors.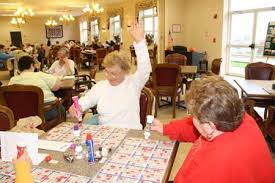 Each month WellCare Beaumont provides a number of fun Jefferson County senior activities including:
Jefferson County senior exercise
Beaumont senior movie days
Jefferson County senior game days
Beaumont senior craft days
WellCare Beaumont Senior Bingo will be at 10am on Thursday March 27th.
Stay tuned to SETX Seniors as the April WellCare Beaumont senior activities are announced.

409-840-2901 | TTY 711
860 IH 10 S. Ste. B, Beaumont
www.wellcare.com