Lumberton Grandparents Enjoy Taking Kids to Jungle Jump Zone
Savvy Southeast Texas grandparents have things figured out.
The secret to being a great grandparent is finding activities for your grandchildren that:
Are super fun but super safe
Don't blow the budget
Allow you to relax in the air conditioning and let them play
Jungle Jump Zone Lumberton has all your bases covered.

Your grandchildren will enjoy a wide variety of inflatables for kids of all ages – from toddler inflatables through giant bounce houses for the big kids.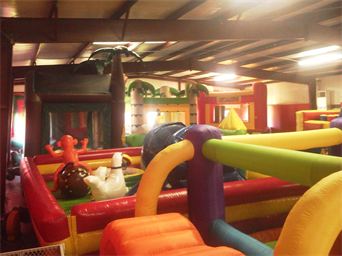 Southeast Texas grandparents will enjoy:
Comfortable air conditioning
A relaxing area to sit and watch the kids play. Bring your book, laptop, or bring a friend and play cards or dominos while the kids jump.