Online service delivers your A-through-F letter grade to any member of Congress
(ARA) – With public opinion surveys showing the popularity of Congress at or near all-time lows, a free online service is empowering thousands of citizens to send an easy-to-understand letter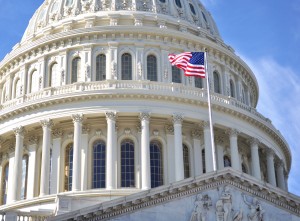 grade to any member of the U.S. Senate or House of Representatives.
GradeGov.com has delivered more than 153,000 A-through-F report cards to congressional offices in three years. Its motto is, "They work for you. Remind them!"
Many users see that as an opportunity to vent.
"Congress was established to represent `We the people,' but that's not happening," says Ralph Dority, who lives in Sterling, Va. and uses the service nearly every day. "GradeGov.com makes democracy easy. I get a chance to express myself."
Dority likes that GradeGov.com lets him speak directly to members of Congress on his terms, with no filters. He doesn't have to search for addresses of congressional offices. There is no wondering if his letter to the editor will get published and no waiting to be called on at a choreographed town hall meeting.
"As soon as I realized what this was I jumped into it with two feet."
Now that the service is established on Capitol Hill, GradeGov.com has announced plans to send citizen grades to governors and state lawmakers. That will happen through the sale of GradeGov.com franchises.
For $189 a month, state franchise owners will manage GradeGov.com's online technology on state-focused websites. For more information about state franchises, go to GradeGov.com or call (877) 472-3395.
"My goal is that when people think of GradeGov.com they think of grading government nationally and locally, and not in a partisan way," says GradeGov.com founder Elizabeth Letchworth, who worked 26 years for the U.S. Senate and uses her expertise and contacts to deliver report cards to the right people in each congressional office.
"When I worked in the Senate, I saw how hard it was for the American people's voice to be heard clearly in D.C. Americans need a simple and clear way to tell Congress what they think. That's why I came up with the idea for GradeGov.com. There is no mistaking an A or an F," says Letchworth.
One reason for GradeGov.com's popularity is its simplicity. After creating an account, users pick the U.S. senator or representative they wish to grade, choose a letter grade and add an optional commentary explaining their grade.
"I gave you a grade of F," a GradeGov.com user wrote to House Majority Leader John Boehner, R-OH. "You can't find a way to cut spending that is equivalent to me cutting a candy bar out of my weekly budget. Your plan won't reduce the deficit; it will only lower the amount of increase. This is unacceptable."
Boehner, on average, receives a C+ grade from GradeGov.com users nationally and a D+ from those in his congressional district. Grade point averages are tallied, updated and ranked for every member of Congress.
The House Minority Leader, Nancy Pelosi, D-CA, fares even worse than Boehner. Her GPA is an F nationally and an F from those in her district. "You seem to have forgotten that you are a public servant," one grader from California told Pelosi.
Not all the commentary is negative. Some members of Congress have received consistently positive grades.
For example, Rep. Bill Posey, R-FL, averages an A grade nationally and a B+ from his district. "I gave you a grade of A," wrote one Posey grader from Florida. "I like it that you promise something then keep your promises. Thank you for a job well done. Keep it up."
When asked about GradeGov.com, Posey says it "has become a valuable tool for me to use to connect with and hear from my constituents."
Overall, most GradeGov.com users echo the public dissatisfaction with Congress that has been evident in national surveys. For example, Linda Gadd, a licensed practical nurse from Lakeland, Fla., says she uses the service for one simple reason — to put an uncomfortable flame under the feet of lawmakers.
"It's very necessary to let these idiot politicians know how we feel," says Gadd. "They don't listen to the American people and they flaunt their noses at the Constitution. I'm sick of it. Maybe we can get their attention this way."