Qualifying for Christmas Pool Tournament
Pool is a great game for SETX seniors.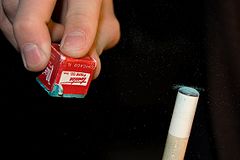 It's not a game that requires the brute strength or stamina we had in our youth. In a lot of ways, Southeast Texas seniors actually have a lot of advantages over younger players.
First, a retiree has a lot more time to practice than a young guy with a full time job and growing kids.
Second, patience counts for a lot in pool. Young players often lack patience- they want to hit the ball hard, sink multiple balls every turn, and to try and run the tables. Golden Triangle seniors who have spent a lifetime playing pool, or even just the last few years, are a craftier group. They know hitting a ball softly is every bit as important as really whacking them. Seniors know that you don't have to sink a ball every turn- it is okay, even very smart, to play defense sometimes. And what's the rush to run the table? Pool is fun. Why not play a while.
Finally, Beaumont seniors have a great pool room at the Best Years Center in Beaumont. You can really enjoy the game without some of the rough characters you can find in some other SETX pool halls.
The Pool Hall at Best Years Center will have a Christmas Billiard Tourney,December 20 and December 21.
To  qualify for play in the Tournament players must play at the center the whole month of November and December.No one will be able to just walk in and start playing during the tournament.
Go by this week and find out what you need to do to make sure you're qualified for the tournament- or just play and have fun.
Either way, you'll have a great time.
Address: 780 South Fourth Street Phone:
Phone:  409- 838-1902
Hours: Monday – Friday, 8 a.m. – 5 p.m.