SETX Seniors – Looking for Holiday Entertainment?
Southeast Texas seniors looking for fun, meaningful, activities during the holidays are  blessed each Christmas season with a number of wonderful Christmas themed events: plays, live nativities, community carol singing, and so much more.
Our Southeast Texas churches provide a number of wonderful entertainment options- many at no cost.
First Baptist Bridge City will present "All is Well" ,a Christmas Musical, on Sunday Evening, December 9th.
"All is well is a wonderful musical production written by multiple Dove Award-winners, Dennis and Nan Allen.
One of the highlights of the show is world famous musician Michael W. Smith's well-known classic song "All is Well" as the centerpiece.
The Bridge City First Baptist production of "All Is Well" provides songs of hope and celebration for the season. Amid a sea of temptations and worldly distractions, Jesus is our focus.
The musical will be followed by "A Taste of Christmas" in First Baptist Bridge City's Family Life Center
First Baptist Bridge City has invited the public and encourages all interested SETXseniors to attend. Free musical, free food. What's not to like?!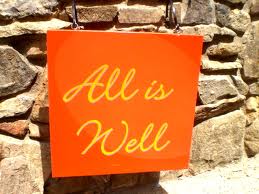 When: Sunday Evening, December 9th
Where: First Baptist Bridge City. 200 Round Bunch
Cost: Free