Golden Triangle Texas Seniors Celebrate Texas Fish Camp Legacies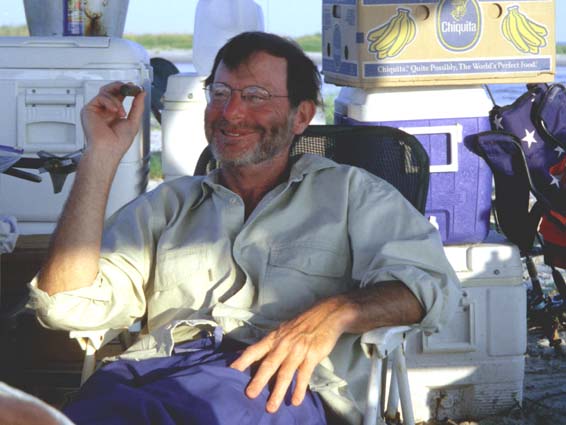 Gulf Coast Fish Camps
 Southeast Texas Senior Legacies
Golden Triangle Seniors have a rich legacy of Southeast Texas fish camps shared with family and friends. In Port Arthur, Sabine Pass, Orange, and throughout the Gulf Coast generations have passed on a tradition of gathering annually to share a weekend, a week, or even longer fishing together.
Some Southeast Texas camps are simple tent cities erected just for the week.
Others are very nice cabins, RVs, or houseboats with air conditioning, TV, and all the conveniences of modern life.
Fish Camps in Texas and Louisiana have certainly been an important part of my life. For getting family and friends together over the past several decades, fish camp has been more reliable than Christmas and Thanksgiving and more enjoyable than weddings and funerals.
Our fish camps started over thirty years ago. They were a way for my old college friends from Alabama and my work friends from Dallas, Houston, and Corpus Christi to all get together at a convenient location and share an outdoor tradition that was important to each of us in our own special way.
I'm getting ready for this year's trip.  Our 40th? 45th?
We camp for a week with tents and a communal kitchen area under a large tarp.
Meals are more elaborate than they need to be, but it is a lot of fun cooking together and many meals are requested year after year- trout almondine, gumbo with seafood caught that day, homemade spaghetti . We fish in the mornings and evenings and dodge the heat in the afternoon. We retell the same stories year after year. Maybe one positive side effect of the  core group being Alabama, Florida, and Texas senior citizens is that we'll start forgetting the old stories and they'll seem new and fresh again?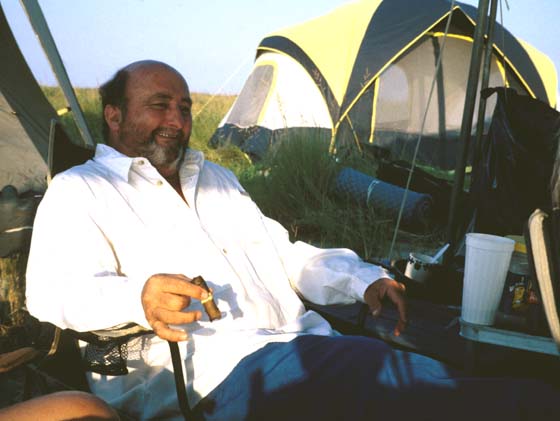 It's mostly inshore fishing. Trout, flounder, and redfish. Lots and lots of redfish the last few years. The years when camp matches up with snapper season, we will run to the oil rigs a couple of days and catch big red snapper. Getting ready seems to take longer and longer and have more and more minor setbacks.
The last few years we've seen a few grouper and mangrove snapper.
Camping for a week is a challenge, especially when trying to predict the weather. Will high winds destroy any tents this year? After three decades, I'm still trying to master the art of packing. Every year I downsize without really missing anything.
I no longer bring the night fishing lights, the heavy mats to lay at the entrance to the tent, the backgammon board, and this will be the first year in a decade I haven't brought horse shoes. I've downsized from three or four tackle boxes to one. I have all my personal items in one Rubbermaid container and a week's worth of food in the other. The only things we never have enough of are gas and ice. The boats love gas and we all love ice.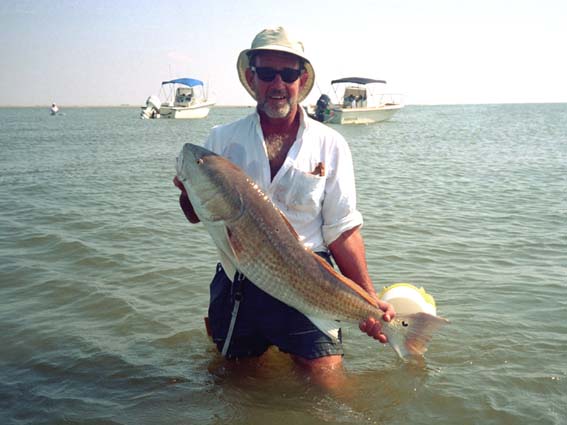 We missed our Southeast Texas fish camp last year. A beloved family member was dying from cancer. Another is learning to cope with early onset dementia.
This year we'll be back. Three generations camping, fishing, and creating memories.
Great nephews are on the trip now – a fourth generation.
One year soon the regulars will start dropping out for good, not just missing a trip hear and there. I don't look forward to it, but I know it is coming. Hopefully our sons, nephews, grandsons, and grand nephews will keep alive this tradition we've shared with them. I know their lives seem so busy- building their careers, raising their children, figuring out their marriages.
I also know that no one gets to my age and looks over their lives wishing they'd just spent one more week in the office or in front of the TV.  We remember family. We remember friends. We remember fish.
If you have a Southeast Texas fish camp story, we'd love to hear it. EM SetxAdvertising@gmail.com. Feel free to include photos.
Take a minute, "like" SETX Seniors on Facebook to receive the latest SETX Senior News right on your iPad or cell phone.

We hope you have enjoyed today's feature 

Gulf Coast Fish Camps

– 

Southeast Texas Senior Legacies

.
Daryl Fant,

Publisher Senior Resource Guide

(512) 567-8068

SETXAdvertising@gmail.com