Southeast Texas Senior Balance Clinic – Trinity Hearing and Balance Port Arthur
Many Southeast Texas seniors are confronted with dizziness or adulthood and don't know why – it is something that was never an issue when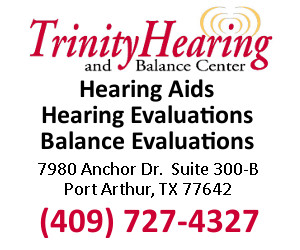 we were younger.
According to Southeast Texas balance clinic Trinity Hearing and balance, dizziness is a symptom not a disease.
For some Southeast Texas seniors, balance issues may be felt as a sensation of unsteadiness, imbalance, or disorientation in relation to the senior's surroundings.
The symptom of dizziness may vary widely from senior to senior and can be caused by many difference illnesses.
Southeast Texas senior balance issues vary from a mild unsteadiness to a severe whirling sensation known as vertigo.
As there is little representation of the balance system in the conscious mind for most of us, it is not unusual for it to be difficult for Southeast Texas seniors to describe his symptom of dizziness to the physician.
In addition, because the symptom of dizziness varies so widely from SETX Senior to SETX Senior and may be caused by many different diseases, the physician commonly needs to perform testing to be able to provide the patient with some knowledge about the cause of his dizziness.
For Golden Triangle seniors, dizziness may or may not be accompanied by a hearing impairment.
If you are facing dizziness or balance issues for the first time, help is just around the corner.
Call Trinity Hearing and Balance in Port Arthur today to set up a consultation.
Trinity Hearing and Balance has the expertise to help Southeast Texas seniors with balance and dizziness issues.