Southeast Texas Senior Citizen Volunteer Opportunities – Volunteering with Harbor Hospice
Volunteer Guide

– East Texas and The Golden Triangle
Harbor Hospice

"Caring for Those Who Need You Most"
On today's Southeast Texas Senior Citizen Volunteer Opportunities, we look volunteering with Harbor Hospice.
Southeast Texans, particularly Southeast Texas senior citizens are a big hearted group.
Golden Triangle senior citizens can be found volunteering in Beaumont, Port Arthur, Orange, and Silsbee museums, our Southeast Texas Hospitals, with the Boy Scouts and Girl Scouts, with local festivals and rodeos, and in hundreds of other ways big and small. Each Southeast Texas senior volunteer opportunity offers a different experience and emotional reward.

Many Southeast Texas senior citizens who have been touched by the difference Hospice has made in the life of a friend or family member spend time volunteering with Southeast Texas Hospice care organizations.
Volunteers are literally, the heart of Harbor Hospice, providing a special kind of caring and compassion for patients and their families.
Each day, Harbor Hospice volunteers make a difference in the lives of many people.
Whether they offer a listening ear to patients and families, assist with daily household activities for Southeast Texas hospice care patients, provide grief support to family members, serve as a companion to seniors or their loved ones or share their personal experiences to help promote the mission of hospice care in Southeast Texas, the time given to Harbor Hospice families by volunteers can be the most rewarding experiences of their lives.

As a volunteer for Harbor Hospice's Patient Care Services, you "do good" every day. It takes a very special, caring person to give of themselves as unselfishly as Harbor Hospice patient care volunteers.
If you'd like to be a part of the Harbor Hospice volunteer team, here are some examples of the activities you can assist with: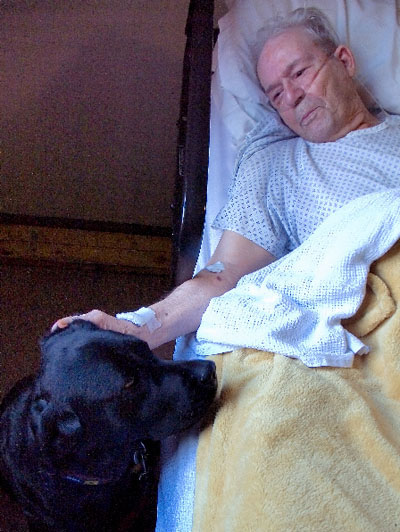 Reading to a patient or holding a hand
Staying with a patient while family members take a needed break or keep an appointment
Shopping or doing errands for a patient
Listening
Helping patients write or tell their life stories
Cooking, light household chores
Providing help with makeup and hair
Assisting with bathing, shaving or other personal care
Working on crafts or other projects – even doing a puzzle or quilting together
If you would like to volunteer for Harbor Hospice, please contact Harbor Hospice toll free at (855) 542-7267.
We hope today's edition Southeast Texas Senior Citizen Volunteer Opportunities was helpful for you or a friend.
Are you looking for more SETX senior volunteer opportunities?
Stay tuned to SETX Seniors.com, your online Southeast Texas senior magazine.
You can also "Like" SETX Seniors on Facebook to receive the latest Southeast Texas senior news year round.

Daryl Fant, Publisher

East Texas Senior Magazine

Call:

(512) 567-8068

E-mail:

SETXSeniors@gmail.com