Southeast Texas Seniors Support Boys Haven 2014 Fish Fry Sunday Feb 23rd
Don't miss the 2014 Boys Haven Fish Fry.
All funds raise support the Boys Haven mission of supporting at risk boys in Southeast Texas.
This year's event will be held at the Beaumont Knights of Columbus Hall on Sunday February 23rd.
Come out for an afternoon of fried fish and Bingo.
If you're not feeling like fried fish, enjoy Zummos links instead.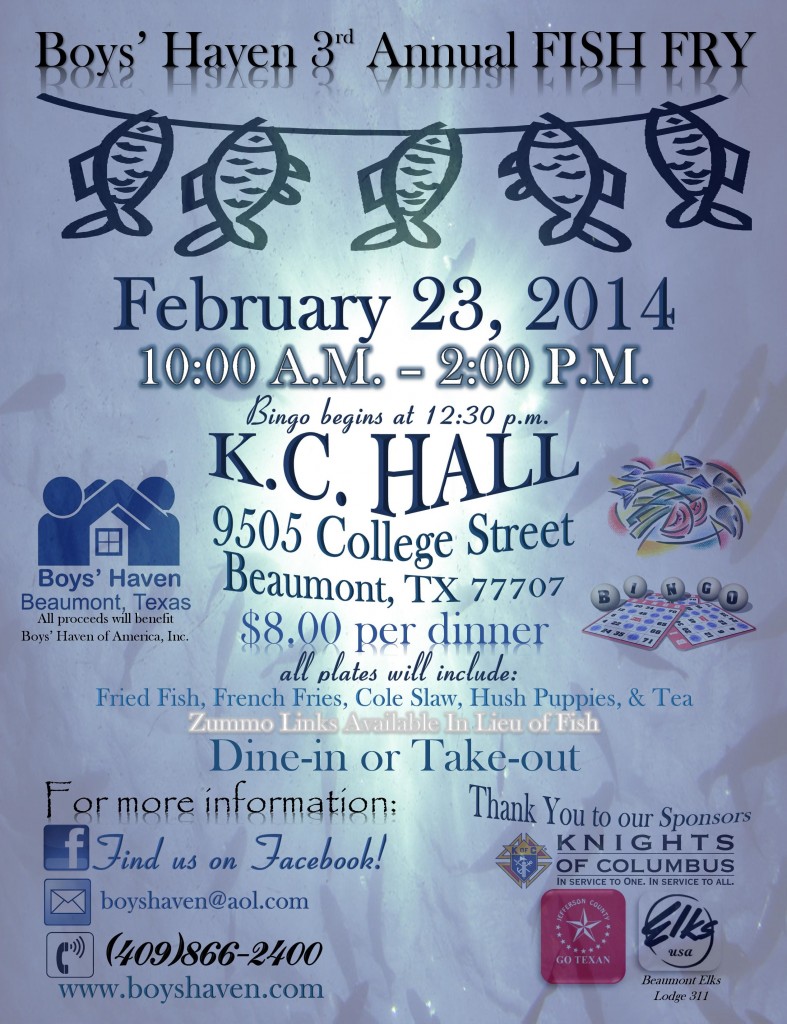 A big SETX Seniors thank-you to 2014 Boys Haven Fish Fry sponsors:
Knights of Columbus
Jefferson County Go Texan Committee
Beaumont Elks Lodge 311
SETX Seniors looks forward to seeing you at this wonderful event benefitting Boys Haven.