Southeast Texas Southeast Texas Seniors Guide to Levels of Hospice Care Courtesy of Harbor Hospice
Senior Health Guide – East Texas and the Golden Triangle
Levels of Hospice Care
On today's Southeast Texas Seniors Guide, we look at levels of Southeast Texas hospice care.
Over the last several years, Hospice has continued to become increasingly utilized by Golden Triangle senior citizens.
Most Southeast Texas senior citizens have had family members or friends whose final days were made better by the care of a local Hospice.
One question that many Southeast Texas seniors and their families have is, "Are there different levels of Hospice Care?"
There definitely are different levels of Hospice Care. Southeast Texas Hospice care provider Harbor Hospice has prepared some notes on the various levels of Hospice Care for Southeast Texas seniors and their families to review:
There are four levels of hospice care, covered by Medicare, Medicaid and most insurance plans. They allow the hospice program to keep the patient in the setting that best meets the needs of the patient. Some or all of these levels of care may be utilized during a patient's hospice care.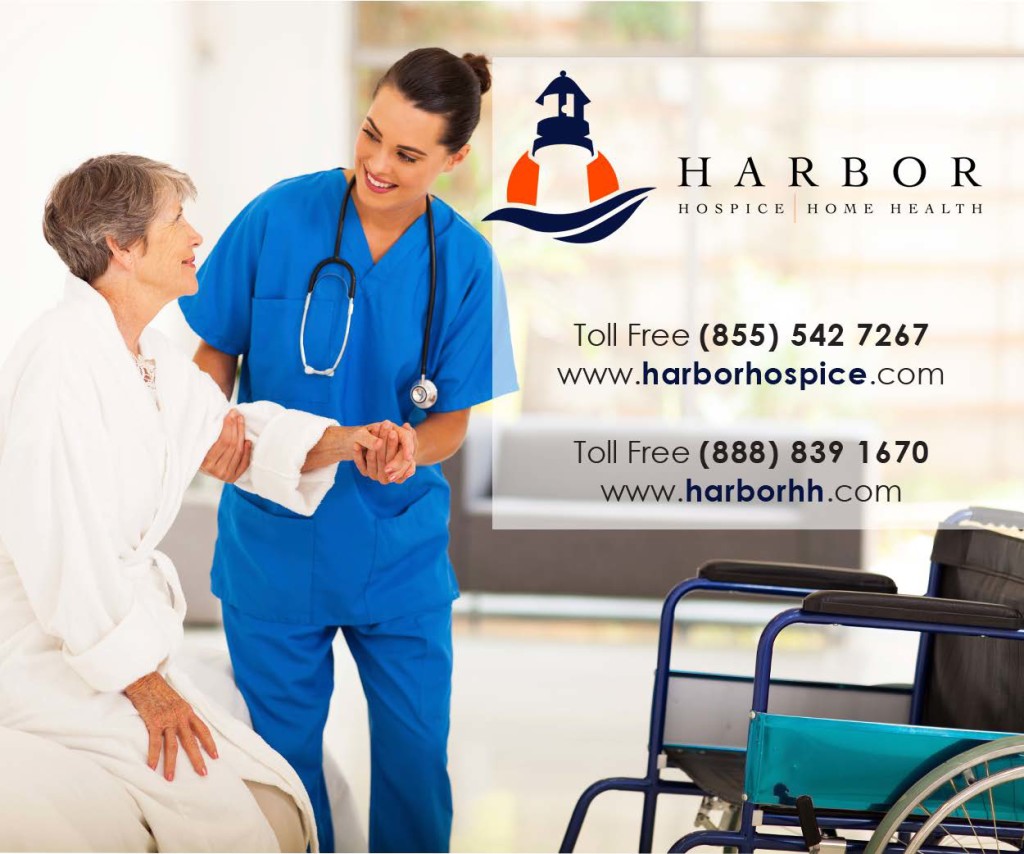 Routine Care : Physicians, registered nurses and other members of our professional team are on-call around the clock to assist with providing palliative care in the patient's home.
General Inpatient Care: When acute pain and chronic symptoms require more than routine care, the patient is moved to our home-like setting. This short-term benefit assists to comfort the patient and family with changes in medical treatment before being released back to their home.
Inpatient Respite Care: This service is often used to provide a break so that caregivers can participate in other family activities, such as holiday celebrations, or just to relieve a tired caregiver for a few days. We will take care of the patient in our home-like setting for up to five days.
Continuous Care : when pain or symptoms reach a crisis, patients receive treatment for a brief period; medical staff is on hand to help manage these symptoms until they are controlled
The hospice or the attending physician determines what levels of care are needed, and all types of care must be approved by the hospice before the patient may use them. Not all patients use or need all levels of care, yet all are available if they are needed.
Hopefully this information, provided courtesy of Harbor Hospice, has helped answer your questions about the different levels of Hospice care.
To learn more about Hospice and to see whether Hospice is the right answer for you or a loved one, please contact Harbor Hospice toll free: (855) 542-7267.
I hope today's Southeast Texas Senior's Guide has been beneficial for you.
For more information on Southeast Texas hospice care, stay tuned to SETX Seniors – and SETX Seniors Magazine (over 300 FREE pickup locations across Southeast Texas).
It it's news for Southeast Texas seniors, it's on SETXSeniors.com.



Call:

(512) 567-8068

SETXAdvertising@gmail.com