Southeast Texas Veteran Reunites Family with Loved One's Purple Heart from World War II
Southeast Texas Veterans News
Local Veteran Reunites Family with Loved One's Purple Heart from WWII
We are bringing this story back from Veterans Day. We originally ran it here on SETXSeniors.com a couple of years ago, but it still captures the feeling of veteran appreciation here in The Golden Triangle. 
Sometimes you have a feeling that something just doesn't feel quite right.
This was the case when Southeast Texas veteran Jared Scoggan came across a purple heart and other important military records that were being discarded. He was moving into a new home and he found the items in the trash.
As a veteran himself, he knew these items weren't trash. Not at all.
These records were testimony of the life of Private Roger W.Rivers.
Jared Scoggan had a mission – find Private River's relatives and return their heirlooms.
These items commemorated a veteran's service. They commemorated an American hero's sacrifice.
Jared enlisted a few friends to help him find the fallen veteran's family and to return these precious heirlooms.
Jared made the extra effort and found the World War II hero's sister and personally returned the items. Shewas only 8 years old at the time her brother died at Anzio (Italy). These items are her biggest link to her brother.
This is a wonderful story that we wanted to share with our Southeast Texas veterans.
It shows the kind of real impact one person can make on the lives of others. It is a real feel good story for Veteran's Day.
Click here for the full story.
Please feel free to share the stories with your friends.
Thank-you so much to Southeast Texas veteran Jared Scoggan – for your service and for reuniting one American family with their loved one's history.
You are appreciated.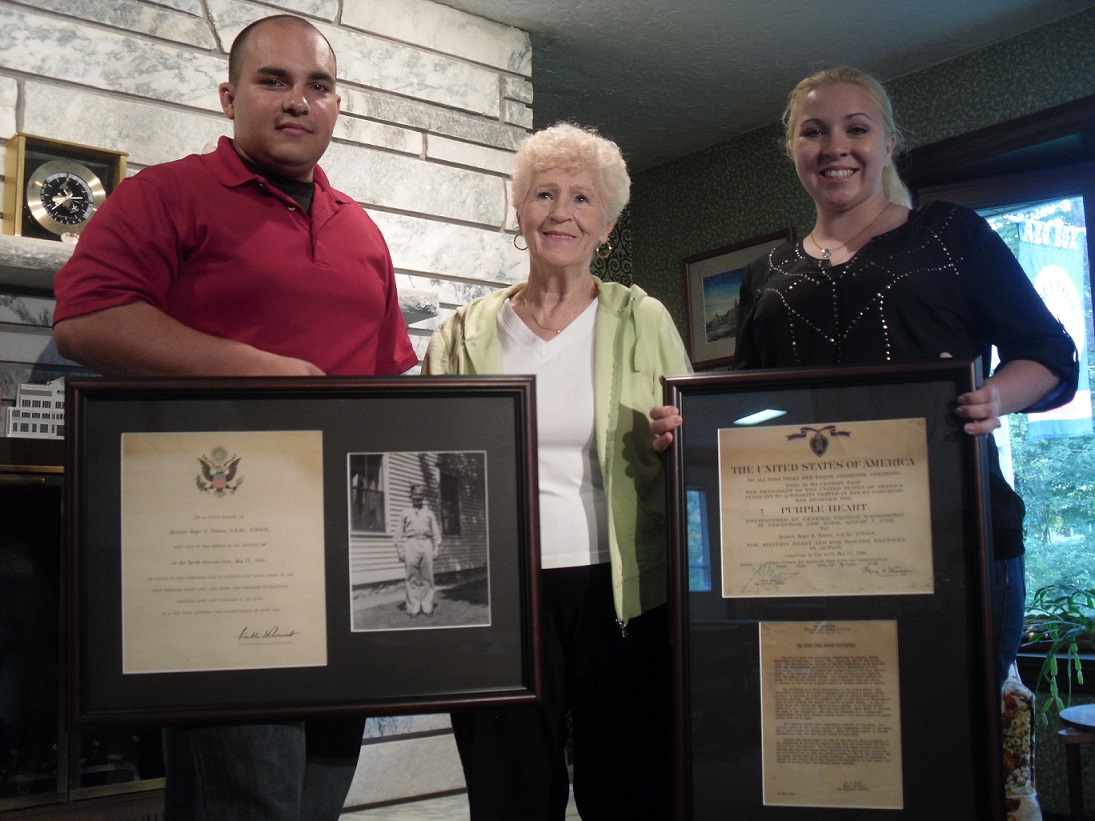 In Jared's Words: 

I was able to sit down with these fine folks from Massachusetts. The pictures were taken about an hour after I got there, emotions were high and it seems everyone was crying or choked up so nobody thought to get the camera out haha, it was an experience I will never forget.

Thank You for making all this possible!!!

V/R,

Jared A. Scoggan

PS: My wife and I would like to give great thanks to:

Stolen Valor
Arnold Lee
Amelia Warchal
Megan Hook for the countless hours and resources that have been contributed by each of them in making this entire experience possible.

 Thank-you to Megan Hook and Jet Blue for making travel arrangements so that I could return these items in person.