Technology Removes Barriers for Book-Lovers with Low Vision
In the tradition-steeped world of literature, a major brouhaha rages between fans of digital reading devices and those who see "e-books" as proof the End Times are near. Lost in all this emotion is the fact that some readers embrace technology for strictly practical reasons.
These are folks whose vision is limited due to congenital disability, disease, eye injury or typical effects of aging. They have no dog in the fight; all they want is a practical, affordable way to continue their love affair with reading. And technology gives it to them.
Their options range from standard consumer electronics to special equipment available through the state.
Here are some of the many solutions available to readers with reduced vision or blindness.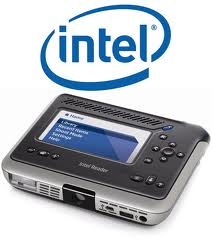 Handheld e-Readers. This product niche is less than four years old but millions of book titles already are available for pad-type readers made by a growing list of manufacturers. Some e-readers, such as the Amazon Kindle, Barnes & Noble Nook, Intel Reader (shown here)  and Sony Reader, are sharply focused on the reading function and start at around $150. Other products, like Apple's iPad and competitors based on the Android and Windows operating systems, cost three to five times that amount but include full web access and smartphone-like apps.
Richard Hopkins of the Texas Department of Assistive and Rehabilitative Services (DARS) said the key features for low-vision readers include a text-to-speech function and ability to zoom text to readable size. "It's surprising, but some of the major e-readers are way behind on implementing text-to-speech and even zoomable text. We advise consumers to ask about the accessibility features of any product they're thinking about buying."
Readers with impaired vision also should make sure the e-reader they're considering has access to large libraries of e-books that support text to speech. And readers who need a brighter screen may find the backlit displays of iPad and its equivalents more usable than the "liquid ink" technology of Kindle, Nook and Reader.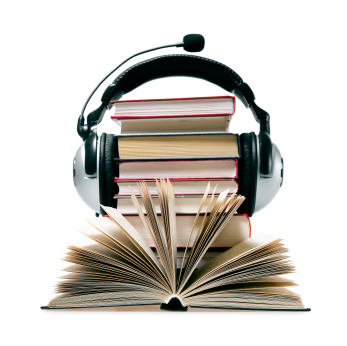 Audiobooks. This popular format is one of the most convenient to use and also can be one of the most affordable. Audiobooks are available in CD format from most bookstores and as mp3 downloads from many online sources. The ability to enjoy books anywhere a portable audio player will go is what sells many low-vision users on audiobooks, but smart shopping can improve the experience for book lovers with any level of vision.
For example, many audiobook providers operate on a subscription basis, requiring you to spend a fixed amount — typically $15 and up — each month. Selection also varies widely, with some providers leaning more toward bestsellers and others catering to more adventurous tastes. And, before you purchase any digital book, check to see if you're getting the full or abridged version.
Specialized assistive equipment. For readers whose needs aren't fully served by standard consumer products, DARS can offer advice on more specialized equipment on the market. Some Texans who are blind or vision-impaired also may qualify for try-out loans before purchase.
Many of these devices allow people to read text on paper, either by magnifying it to a readable size or by scanning it, then converting it to speech. They look more complicated than, say, a Kindle or iPad, but many include intuitive help features, the ability to adjust speed and volume, "rewind" and even save audio files to a CD.
For more information about assistive reading devices on the market or available through DARS — or to get contact information for a DARS office in your area — call 800-628-5115.