Time is Running Out – Medicare Part "D" Open Enrollment Deadline is December 7th!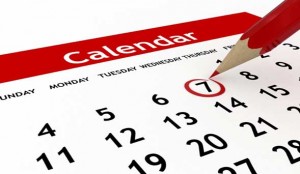 Have you enrolled yet? Not sure where to start?
Here are a few steps to help you make the December 7 enrollment date
Find a Plan
Medicare "Part D" is a collection of prescription drug coverage plans. The first thing you want to do is Find the Medicare plan that best matches your needs – Visit the official Medicare website to do a personalized search that should provide you accurate cost estimates and coverage information
www.medicare.gov/find-a-plan/questions/home.aspx
Then to enroll call 1-800-MEDICARE (1-800-633-4227) to speak with a Medicare counselor. When you call, make sure you have on hand:
A list of the prescription drugs you take, including the dosage and frequency
Your Medicare ID card
The name and phone number of your preferred pharmacy
The Social Security Administration can also provide assistance for those who qualify for additional help. Call 1-800-772-1213 to check your status.
For detailed information and steps on enrolling,
visit Medicare Today at this link
www.medicaretoday.org/en/enrollment/how-to-enroll.php