Vidor Senior Citizens Find Fun & Fellowship at First Baptist Church Vidor
Activities for Vidor Senior Citizens
1st Baptist Church Vidor
It can be a challenge for Vidor seniors to plug into new groups and to make new friends.
First Baptist Church of Vidor has a strong seniors ministry that provides Vidor seniors a number of opportunities.
The First Baptist Vidor senior ministry is called "Encore" and is full of activities for Vidor seniors – fun, fellowship, music, worship, travel.
Check out the Encore schedule below, and you'll get an idea of how multi-dimensional the Vidor Seniors ministry at First Baptist Vidor really is.
Adult Exercise……Mondays, Wednesdays, and Thursdays @ 8:15am 
Glory Singers……Tuesdays @ 9:00am
Glory Band………..Tuesdays @ 10:00am
JOY Club Lunch Bunch…2nd Thursday of each month at 11:30am
Worship………….Sundays @ 8:30am, 11am, and 6pm
LIFE Groups (SETX Senior Bible Study)………Sundays @ 9:45am and Wednesdays @ 6pm
First Baptist also offers Vidor seniors:
Homebound Ministry
Day Trips
55 Plus Conferences and Retreats
Extended Trips
That is a pretty impressive lineup of Vidor senior activities: Fitness, Fun, Music, Worship.

Do you know a Vidor senior looking for new friendships, a little variety in their schedule, or a "home away from home"?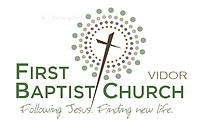 Point them to the First Baptist Church Vidor Encore Ministry.
First Baptist Church Vidor: 410 North Main Street in Vidor
First Baptist Church Vidor Office Phone: (409) 769-2418
First Baptist Church Vidor Encore Senior Ministry on the Web
Fun, fellowship, and friendship are just around the corner.
Thank-you to First Baptist Church Vidor for making this robust ministry available to our Southeast Texas seniors.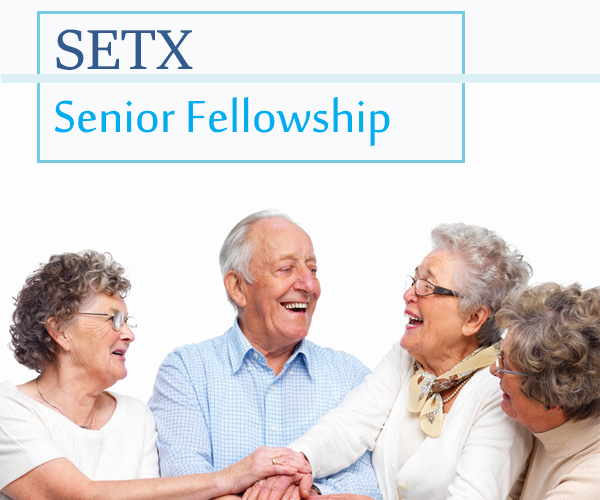 Find more great Southeast Texas senior ministries on SETXChurchGuide.com.
Daryl Fant, Publisher

(512) 567-8068

SETXAdvertising@gmail.com
With over 400 local articles each year, no one provides more Southeast Texas Christian news and event information.