10 Ways to Prevent Southeast Texas Senior Hearing Loss by Trinity Hearing and Balance
Trinity Hearing and Balance, the Port Arthur hearing aid specialists,  is dedicated to educating Southeast Texas seniors about hearing loss.
For Southeast Texas seniors with hearing loss, Trinity Hearing and Balance Port Arthur is dedicated to assisting them in restoring their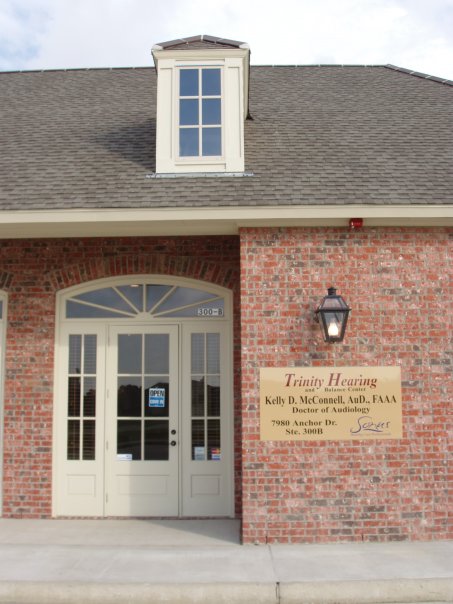 hearing – NOW.
Hearing loss affects more than 34 million Americans. If detected early, it may be a preventable chronic disease. Here are 10 ways to help prevent, delay or reduce the extent of hearing loss.
1. Noise exposure. Are you one of the more than 22 million American workers exposed to excessive levels of noise in the workplace? Are you one of those listening to iPods, shooting firearms, riding motorbikes, or working with lawn and garden tools? These devices are causing hearing loss at alarmingly high rates. Most noise is painless, progressive, permanent and preventable. Noise exposure is the second most common cause of hearing loss worldwide and is the most preventable. You should wear hearing protectors or avoid exposure to loud sounds. Turn down the volume and reduce the length of time you listen to your iPod or mp3 player. Studies show that people who wear noise canceling or noise reduction earphones with iPod or mp3 players typically listen to music at safer levels.
2. Cotton swabs. Why take a chance on making matters worse? Cotton swabs and ear candling are unhealthy practices to remove earwax, to clean or scratch your ear canals. Don't use cotton swabs to clean inside your ear canal. It can push the earwax in further and you could puncture your eardrum.
3. Smoking. Smoking tobacco and second-hand smoke can contribute to hearing loss. Studies suggest that chronic nicotine exposure impairs the brain's ability to "hear" and interpret sound. Along with the other reasons to stop smoking, you can reduce your likelihood of greater hearing loss if you quit or stay out of smoky places.
4. Diabetes. Diabetics are twice as likely to have hearing loss. Eating a healthy diet, maintaining proper weight and daily exercise can help you avoid type 2 diabetes.
5. Alcohol. Too much alcohol can contribute to permanent hearing loss. Recently, researchers found that drinking 2 beers in a half an hour can cause temporary hearing loss for up to 16 hours.
6. Solvents. Avoid organic solvents. Organic solvents (such as styrene and toluene) are commonly found in paints, lacquers and industrial printing inks. Studies have shown that these substances have a negative effect on your hearing.
7. Medications. There are at least 96 different drugs that may cause permanent or temporary hearing loss. When you stop taking aspirin and aspirin-containing drugs, your hearing may come back. Excessive use of Nonsteroidal Anti-Inflammatory Drugs (NSAIDS), cisplatin (a cancer drug) and erectile dysfunction drugs can also cause hearing loss.
8. Antioxidants. Antioxidants and vitamin supplements may help prevent hearing loss. Hearing loss due to aging may be prevented with a combination of antioxidants, mineral and vitamin supplements such as folic acid and magnesium. A healthy diet of fruits and vegetables and meats may protect hearing in later life.
9. Your heart. Maintain a healthy cardiovascular system. There is a strong correlation between heart health and good hearing. Newly published reports show that a healthy cardiovascular system increases the likelihood of maintaining hearing, particularly among older adults.
10. See an audiologist. If you think you may have hearing loss, an audiologist will test, monitor and offer solutions to help you function better. An audiologist is a licensed health care provider who is trained to diagnose and manage your loss, as well as offer preventative measures.
Do you think you are experiencing hearing loss?
To have your hearing checked in Southeast Texas, call Trinity Hearing and Balance in Port Arthur.
Trinity Hearing and Balance – the Southeast Texas hearing aid specialists.

Trinity Hearing and Balance
7980 Anchor Dr. Suite 300-B
Port Arthur, TX 77642
(409) 727-4327

Excerpt from Audiology Awareness Campaign – Audiologists Caring for America's Hearing