A Senior Mardi Gras Weekend!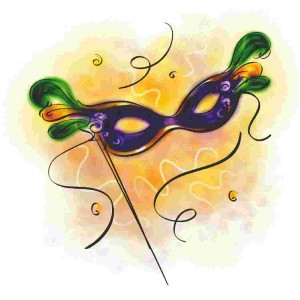 Start making your plans now!  An entire Mardi Gras Senior Weekend is planned for SETX seniors on Feb 18th & 19th!
The big party weekends starts off with a bang as the Beaumont Civic Center will host the Senior Mardi Gras from 10 AM – 2 PM! Last year's event had over 1000 seniors, over 90 vendors, free parking, entertainment, entry and food! There will be expos, fun, dancing, and Cajun music, highlights of programs held at the Best Years Center; local celebrities and officials. As always, the Senior Mardi Gras Celebration Event is free.
We encourage you to invite your out of town friends to enjoy this majestic weekend with you!
…and to continue with the fun, make sure you sign up for the inexpensive  "Weekend Passport"  excursions, filled with Mardi Gras "pure" fun activities!

FRIDAY MARDI GRAS EXCURSIONS
8 AM – Early Shopping at Dillard's Parkdale Mall
10 AM – 2 PM Celebrating Seniors Mardi Gras Style – Beaumont Civic Center
1 PM – 4:30 PM Bridge Tournament – Beaumont Bridge Club
6 PM – 8 PM Fish Fry and Music-Tyrrell Park Botanical Gardens
SATURDAY MARDI GRAS EXCURSIONS
10 AM – 3 PM Mystery Tours to Historical Churches, Museums, Nature Trails
6 PM – 8 PM Jefferson Theater; Oil Barron Time – Live, Decade Music & More!
8 PM – Meeting the Stars, Refreshments, Finale – Hotel Beaumont
2011 Senior Mardi Gras Sponsors
CALDER WOODS
QUALITY CARE SERVICES INC
HEALTHSPRING
PRN MEDICAL
THE CLAIRMONT
GREAT AMERICAN MEDICAL SUPPLY
HOME INSTEAD SENIOR CARE
HOTEL BEAUMONT
AL COOK'S NURSERY – HWY 105

For complete information, visit : www.beaumontrecreation.com/best_years_center.htm
and Read the Best Years Center February Newsletter
or  Call (409) 838-1902