Active Beaumont Seniors Enjoy Aerobics Mondays at Beaumont's Best Years Center
Are you looking for a great Beaumont senior exercise opportunity?
Would you like to spend time with other active Beaumont senior citizens?
Beaumont senior citizens have a real blessing in The Best Years Center- a great senior center for Beaumont.
Whether you're looking for fun, the opportunity to learn, or to meet other Southeast Texas senior citizens with similar interests, you'll enjoy The Best Years Center in Beaumont.
The Best Year's Center in Beaumont offers active Beaumont seniors a wide variety of social, exercise, health, fellowship, and even shopping opportunities for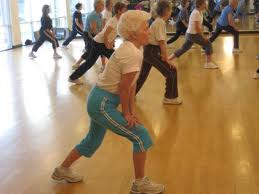 seniors.
One Beaumont senior exercise opportunity offered by the Best Years Center Beaumont is Low Impact Aerobics.
This is one of many great Beaumont senior exercise opportunities offered through The Best Year's Center that provides:
Physical Fitness
A Chance to make new friends – and a place to meet up with old ones
A fun activity to share with others.
Low Impact Aerobics for Beaumont senior citizens, Every Monday starting at 8a.m.
Best Years Senior Center
780 South Fourth Street
(409) 838-1902 
DAYS AND HOURS OF OPERATION:
Monday – Friday, 8 a.m. – 5 p.m.
Lunches $2/with 24 hour notice
The Best Years Center offers great Beaumont senior exercise opportunities.
We hope this Beaumont senior news has been helpful.
Stay tuned to SETX Seniors for upcoming articles on:
Beaumont senior entertainment.
Southeast Texas senior fellowship opportunities
SETX senior ministries
Southeast Texas senior programs