Allow us to Introduce you to Harbor Home Health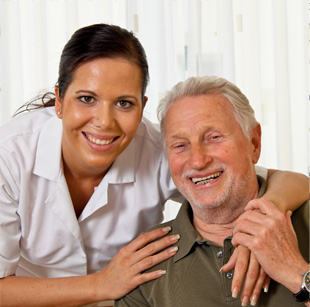 They say everything is bigger in Texas, they also say Texans pull up their boot straps and take care of what needs to be taken care of. And they would be right on both points. From birth until we hit our golden years, Texans are fiercely independent. We play hard,love hard and work hard and when it hits the point that we can't do it all ourselves we don't give it up that easily. With Harbor Home Health it's actually easier than you'd think. Harbor Home Health care is an amazing, cost effective way to remain in your home while you receive medical care. Allowing you to remain as self sufficient as possible and yet still receive the necessary medical services you need. Medicare even covers the expense 100% as long as it's ordered by your doctor. If you have another insurance provider it may still be covered at a different amount. A Harbor Home Health professional can help assist you in finding out just what your benefits are.
Harbor Home Health care professionals will help educate you on the disease process and how to manage your disease. They have wonderful materials on a variety of diseases such as diabetes, COPD, CHF, and learning about physical rehabilitation. Learning about disease doesn't have to be scary. But having the professionals at Harbor Home Health care explaining it all to you in a way that makes it relatable for you takes the fear away and makes it just one thing you have to take care of with the help of a trusted professional. You don't have to do it alone. Yes, you're a strong independent Texas senior and no one is taking that away from you. Just enhancing it with a little professional care in the privacy and comfort of your home. How could that not be the most perfect situation?
No matter how independent you are, at some point we all need a little help. Harbor Home Health care professionals make getting help easy on you and your family. You have the pleasure of remaining comfortably in your home. Still able to do all the things you've always done and have someone there to help and provide you with medical care as well. It doesn't get any easier or more perfect than that. Harbor Home Health care allows you to keep your independence, your dignity, your way of life.. peace of mind and that is priceless. So whether your needs are small or great Harbor Home Health care can help you with them. Harbor Home Health care will allow you to remain in YOUR home. If you have any questions about home health care contact a Harbor Home Health care specialist today. We will be happy to answer any questions and help make arrangements that fit your lifestyle your way. After all, we do every thing bigger and better in Texas!
 3130 Stagg Drive | Beaumont, Texas 77701
(888) 839-1670 | (409) 835-1670
Office Hours: Monday- Friday, 8a -5p
Harbor Home Health Services are available 24 hours a day, 7 days a week.
Referrals for patients are also accepted 24 hours a day, 7 days a week.
harborhh.com