Attorney General Abbott Files Action to Halt Practices of Senior Dating Service in Beaumont Area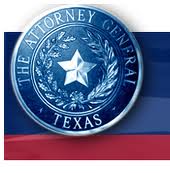 (Houston ) Thursday, July 11, 2013. Texas Attorney General Greg Abbott today obtained a temporary restraining order and asset freeze against a specialized dating service that targeted senior citizens, disabled Texans and veterans. According to the State's enforcement action, the defendants misled customers about the nature of the services and violated state debt collection laws.
The State's enforcement action names Javier Luna and several entities – including Matchmaker, Sagejax Inc. and Monterrey Financial Services Inc., a debt collector – as defendants. According to State investigators, the defendants made cold calls to select individuals in order to encourage them to join the fee-based dating service. During the prospective calls, potential customers were falsely told that "thousands" of individuals were included in the dating service's database. Further, the defendants falsely claimed to have the Better Business Bureau's endorsement.
Potential customers who expressed an interest in the dating service were encouraged to visit the defendants' office for an in-person consultation. According to court documents filed by the State, the defendants charged between $3,000 and $10,000 for their services. Individuals who elected not to join the service and pay the fee were told to pay a "termination fee" – or face a debt collection action by defendant Monterrey Financial. Office of the Attorney General investigators determined that for the purposes of this enforcement action, the debt collection defendant failed to file a bond as security, which Texas law requires.
The Texas Attorney General's Office is seeking to secure frozen assets to satisfy a future court judgment on behalf of senior citizens and others who were harmed by the defendants. The State's enforcement action was brought under the Texas Deceptive Trade Practices Act, the Telephone Solicitation Act and the Finance Code for debt collection violations.
See a copy of the temporary restraining order here (pdf)
and
See the petition for the lawsuit here (pdf)