Beaumont Senior Activities – Art Museum of Southeast Texas
SETX Senior Entertainment

–

Special Exhibits at the Art Museum of Southeast Texas
Are you looking for a fun way to spend an afternoon – or a great road trip destination?
The Art Museum of Southeast Texas has a wonderful reputation for bringing fresh exhibits to downtown Beaumont.
Here are some that you will want to check out:
Sherry Owens "Fabric of Life" – Through September 10
Primary Art Medium: Sculpture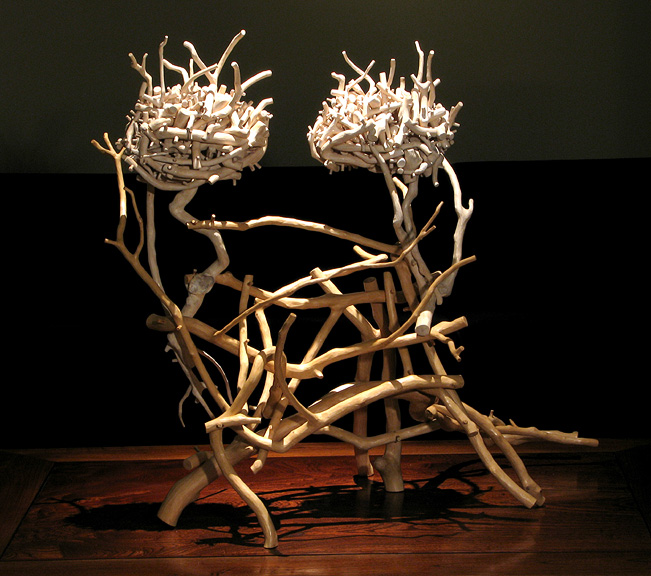 Dallas artist Sherry Owens is well known in the US art community for her sculpture made of crepe myrtle tree pieces.
Sherry's art evokes both the beauty of the natural world. Owens often states that she is a recycle artist who utilizes crepe myrtle branches that would otherwise be discarded.
The elevated level of Owens' work emphasizes the luscious capabilities of line and form as her pieces of crepe myrtle intersect, weaving together and creating something completely new.
It will not surprise the viewer, that featured artist Sherry Owens began as a weaver. The Art Museum of Southeast Texas is pleased to feature her work as it gives viewers the chance to appreciate art founded in nature.
This is Owens' first solo exhibition at the Art Museum of Southeast Texas.
She has participated in previous AMSET group exhibitions.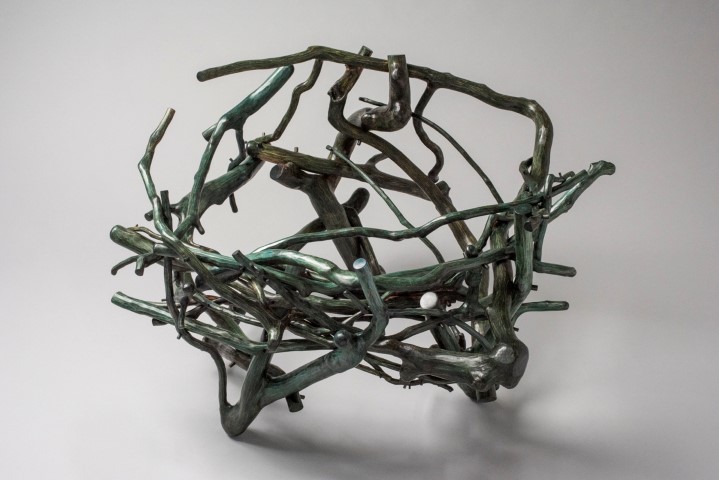 Sherry Owens "Fabric of Life" exhibition is generously funded, in part, by:
Kim and Roy Steinhagen
The City of Beaumont
The Wesley W. Washburn, M.D. and Lulu L. Smith, M.D. Endowment Fund
The Texas Commission on the Arts
The C. Homer and Edith Fuller Chambers Charitable Foundation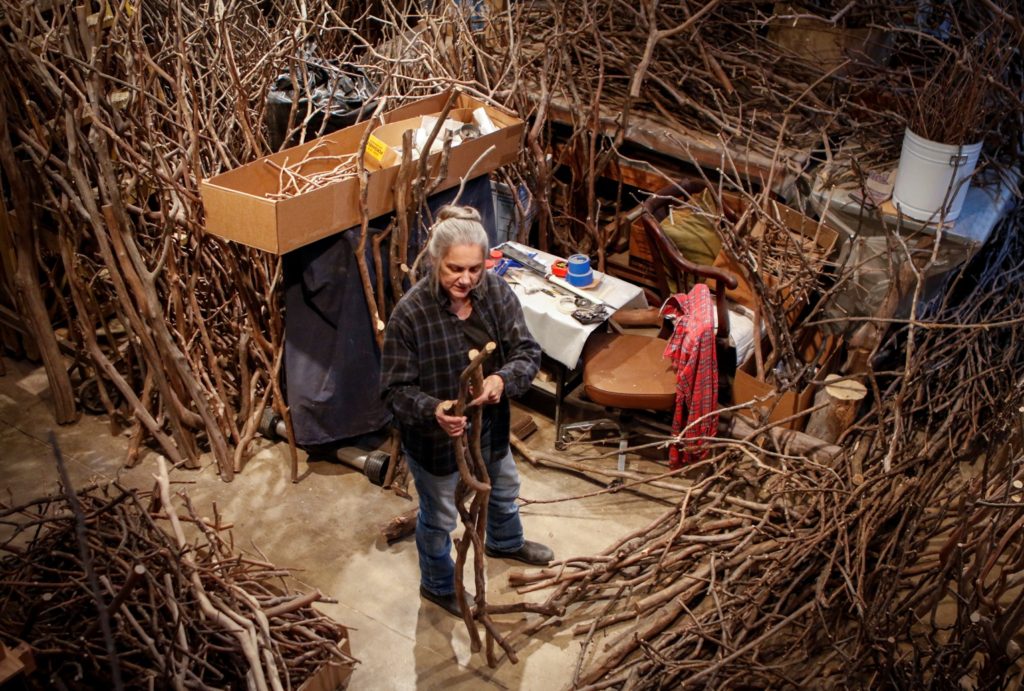 Are you making a special road trip to Beaumont specifically for this AMSET exhibit?

Here are some Golden Triangle resources you might appreciate:
Enjoy lunch without leaving the Art Museum of Southeast Texas at Two Magnolias. Menu changes daily incorporating fresh ingredients.
Have Dinner at Suga's Deep South Cuisine & Jazz Bar. The popular restaurant is regularly written up by Texas Monthly. They offer true Beaumont fine dining. Specialties include jazzed up New Orleans style dishes. Many feature artistic presentation. Are you looking for more Southeast Texas restaurant reviews and recommendations? Visit EatDrinkSETX.com.
Holiday Inn & Suites Beaumont Plaza. A full featured hotel perfect for a weekend visit or an extended business trip to the Golden Triangle.
Are you looking to catch a church service while you're in Beaumont? Visit SETX Church Guide.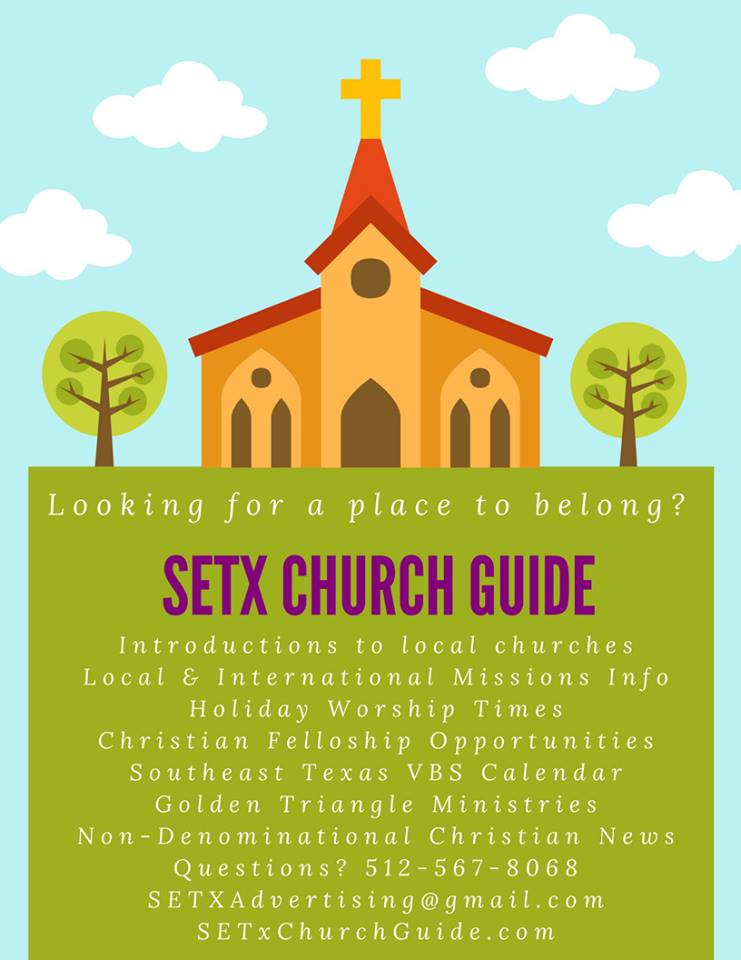 Are you looking for more Southeast Texas senior activities?
Don't miss upcoming events in the Southeast Texas Senior Expo series

.
Here is some information about the fall Port Arthur Senior Expo:
We hope you have enjoyed today's feature article for Golden Triangle seniors and anyone looking for a fun road trip to the Beaumont area.
SETX Seniors features 300 articles a year for Golden Triangle seniors and seniors visiting Southeast Texas.

The Art Museum of Southeast Texas is looking forward to your visit.
The Sherry Owens Fabric of Life exhibit will be at AMSET through September 10.
Additional current exhibits include:
"Fresh" featuring recent AMSET acquisitions
"Garden Musings" by Mary Pat Nelson Gross
There is always something special to enjoy at The Art Museum of Southeast Texas.
Click here for the Art Museum of Southeast Texas website for more information on this great Texas tourist destination.