Simple ways Golden Triangle Seniors can save money on auto insurance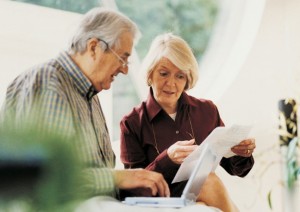 The Best Years Center is helping Beaumont seniors solve a problem – high car insurance rates.
Are your auto insurance premiums too high? Maybe they are, but not for reasons you might think. Insurance companies aren't charging you higher premiums because you're in an over-50 age group. You may be paying too much because you haven't done anything to lower the cost of your premiums. Check out these money-saving tips – they could be right up your alley.
* Comparison shop. You don't need to stay with the same SETX insurance company forever. Prices vary from company to company- and the same company isn't always the lowest. Just be sure you discuss the identical coverage with each company representative. Also, don't go by price alone. Consider the company's reputation, customer service and available discounts. Look online at customer reviews to get a better picture – or ask your friends if they have a Southeast Texas insurance agent who takes good care of them.
* Combine your Southeast Texas senior insurance policies with one carrier. You may save money if you insure all your vehicles on a single policy. Your premium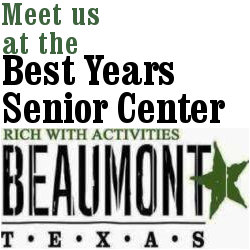 may also go down if you have life or homeowners' insurance with that company, too. Your Southeast Texas insurance agent would love to sit down with you and find ways to help save you money.
* Consider asking about higher deductibles. In some cases, if you increase your deductible, you could lower your premiums. Of course, that means you'll have to pay more money out-of-pocket if you're in an accident. You know your accident history better than anyone- for some Southeast Texas seniors this is a good value when looking to save money on insurance.
* Take an AARP Driver Safety course, right here in Southeast Texas. Available both online and in the classroom – in English and Spanish – this course teaches valuable defensive driving techniques and provides a refresher about the rules of the road. When you complete the course, you could qualify for a multi-year discount from your auto insurance company (check with your insurance agent for more details). Visit www.aarp.org/drive to find a course in your area. The Best Years Center in Beaumont has hosted these classes many times.
* Consider dropping collision and/or comprehensive coverage. It may not make financial sense for SETX seniors to pay insurance premiums over many years to maintain collision and comprehensive coverage. If your car is worth less than 10 times the premium, purchasing the coverage may not be cost effective, according to the Insurance Information Institute (III). But don't drop your liability coverage, which can help cover expenses for property or bodily damage you cause while driving your car.
* Take advantage of low-mileage discounts. Some carriers offer discounts to drivers who put less than a predetermined number of miles on their vehicles each year. Many Southeast Texas seniors qualify for these insurance discounts- as we get older, typically we drive less. Once we stop commuting for work, that often minimizes the miles we put on our vehicles. If you're only using your car to drive to your kids' houses, the grocery store, the mall and the gym, this could be a money-saving opportunity.
* Ask about car-safety discounts. Some insurers give insurance discounts to Southeast Texas seniors for having certain safety devices in your car, such as air bags, automatic safety belts, anti-lock brakes, daytime running lights, or even an approved alarm system. In addition to lowering your premium, these features will help keep you safe on the road.
* If you're in the market for a new car, consider purchasing a low-profile vehicle. It's more expensive to insure a vehicle that's expensive to repair, popular with thieves or known for not having a good safety record. To find out vehicles' risk levels, visit the Insurance Institute for Highway Safety website.
Most Southeast Texas senior citizens are trying to save money these days. By following these tips, you'll be in the driver's seat when it comes to saving on auto insurance premiums for SETX seniors.
AARP Driving Courses are held at various locations in Southeast Texas, including the Best Years Center in Beaumont