Beaumont Senior Seminar to be Hosted by Broussard's Centre October 10
There are a few issues Beaumont Seniors and their families have expressed concerns about:
1. Beaumont Seniors' Legal Issues
2. Beaumont Senior Safety
3. Planning ahead for end of life arrangements
Broussard's Centre will host a Beaumont senior seminar which is designed to  help educate Southeast Texas families on each of these issues of concern for Beaumont senior citizens.
This Beaumont senior informational seminar is free to Southeast Texas seniors and their families and will feature experts in estate law, Beaumont senior safety, and final expenses.
This Beaumont senior seminar will be held on Thursday, October 10th at Broussard's Centre.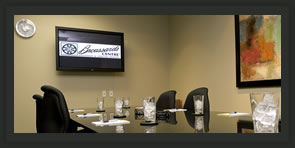 Broussard's Centre is located at 1775 Calder in Beaumont.
There will be two sessions for the scheduling convenience of Beaumont seniors and their families.
The session options for the Southeast Texas senior information seminar will be:
The seminar will feature local attorney at law, Randy Drewett, certified Elder Law Attorney, speaking on legal tools like wills, health care directives, powers of attorney, and why they are essential for every family to have in place, no matter the size of their estate. Randy Drewett will also discuss trusts and if they may be right for Southeast Texas families.
Bill Davis, 36-year veteran of the Beaumont Police Department, will discuss Beaumont Seniors' security concerns and how to stay safe while in our homes, while out shopping, or in our cars. Bill Davis will cover a few practical rules of thumb that he has gleaned in his time with the Beaumontpolice department to help ensure Beaumont senior safety.
Finally, Leon Stone, a funeral prearrangement specialist, will discuss how to plan ahead for funeral wishes so that loved ones don't have to worry about what to do in an emergency. Planning ahead helps ensure Southeast Texas family's know that their loved ones wishes were met and carried out exactly as they wished. This can give a real sense of peace and comfort.
Statistics show that close to 70% of adults have not taken care of one or more of these important areas of planning.
Whether your concern is a Beaumont senior's legal concerns, a Beaumont senior's safety, or helping yourself or a loved one make funeral prearrangement, this seminar will provide useful information for Southeast Texas seniors.
For more information, or if you would like to register to attend this Southeast Texas senior informational seminar, please call Broussard's Mortuary at (409) 832-1621.
All attendees of this Beaumont senior seminar will receive a free packet of materials and afforded the opportunity to receive a complimentary Funeral Planning Guide.
Additionally, there will be time following the program for Beaumont seniors and their families to speak to any of the experts.
To register, please call: (409) 832-1621