Beaumont Seniors – Looking for a Southeast Texas Church Home?
Resources for Seniors in East Texas and The Golden Triangle
SETX Church Guide 
One thing all Beaumont seniors know is that the only thing constant in this world is change.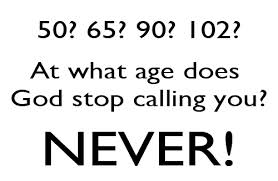 You could be looking for a new Southeast Texas church home for any number of reasons:
Maybe the church you've attended your whole life is changing. New preacher. New style of music. If you miss what you are used to, perhaps another church would be a better fit for you.
Often when our spouses don't want to attend church, we get out of the habit as well. If you haven't been to church in a while, it can be tough to find one that "feels right".
Many Southeast Texas seniors moved here recently. Some for the mild client, many to be near grandchildren. If you're new to the area, how do you start looking for a great church?
Southeast Texas Christians have a unique tool to help them find their ideal Southeast Texas church home, a website called SetxChurchGuide.com.
SETX Church Guide has new information daily about:
Southeast Texas churches
Southeast Texas ministries
SETX Missions Opportunities
Golden Triangle Christian events
Southeast Texas Christian Blogs
Articles about Southeast Texas senior ministries – quilting, "pie ministries", Bingo, senior lunches, and more
Spending a few days on SETX Church Guide can help Southeast Texas Christian seniors find their "just right" Southeas  Texas Church Home.
Check Out SETX Church Guide today to start making a list of churches you'd like to visit.
After a few visits, most Beaumont seniors are able to find a new Southeast Texas church home.

Daryl Fant, Publisher

SETX Church Guide

Call:

(512) 567-8068

SETXAdvertising@gmail.com