Beaumont Seniors to be Entertained by National Comedian Lyndy Phillips at the Southeast Texas Senior Celebration 10/24.
Comedian Lyndy Phillips is one of the country's top names in clean humor. As an ordained minister, Lyndy knows how to make things funny in a way that appeals to all audiences – he will be a big hit with Beaumont seniors.
In 1988 as an ordained minister, Lyndy entered full-time ministry where he learned the power of inspiration. That same year, Lyndy combined the two and began entertaining and inspiring groups needing a clean, humorous entertainer and speaker.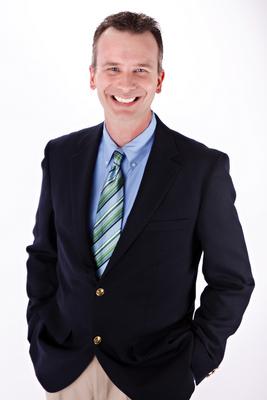 For over twenty years, Lyndy has traveled the country bringing laughter and entertainment with his humorous stories, comedy sleight of hand, hilarious audience participation, and simple messages of inspiration.
From para-sailing behind a '69 Ford pickup (yes, you read that right) to raising kids, Lyndy tells some of the funniest stories that are both true and well…just plain funny. Listen and laugh at how Lyndy was snake-bit by a chair, quoted the wrong scripture when trying to impress the girls, and many, many more.
Comedy Entertainment/Sleight of Hand
Combining amazing sleight of hand and illusions with comedy antics, Lyndy will have you laughing-out-loud as he does the impossible with everyday objects: ropes, money, ties, eggs, paper, lipstick, cards, and more. Watch out as Lyndy borrows money, rings, and other items from the audience and even steals a few watches, wallets, and neckties.
His interest in magic began when he stayed up late to watch magicians perform on The Tonight Show with Johnny Carson. At age 12, Lyndy met a magician who mentored him and at age 15, Lyndy performed his first stage show in front of an audience of 300+ people. While in college, a speech professor suggested Lyndy combine his sleight of hand skills with his communication skills and presto…he's been doing it ever since.
Audience Involvement
Being a one-man show, Lyndy depends on members of the audience to assist him with his sleight of hand and illusions. Be ready to laugh as you see a volunteer cut off an audience member's tie, an audience member's money disappear and reappear in strange places, a volunteer assisting Lyndy in a straight jacket or handcuff escape, and much, much more.
Inspiration
With a background in ministry, Lyndy knows the power of inspiration to help with today's challenges, boost morale, and change attitudes. His unique ability to inspire people with humor
This is a big, fun comedy show. It will be great to have such a wonderful talent performing for Beaumont seniors at the Southeast Texas senior celebration.
This will be a wonderful activity for Beaumont seniors – a day full of activities for Beaumont seniors.