Calling the Wind
Lewis and Clark were greatly responsible for opening the American West for further exploration and settlement. Their dangerous travels provided Americans early maps, descriptions of a great wealth of natural resources that would belong to the American people, and provided useful information for Americans regarding the terrain, dangers, and challenges, they might expect to find in the coming Westward expansion. The expedition to transverse the North American continent led by Meriwether Lewis and William Clark was an epic undertaking.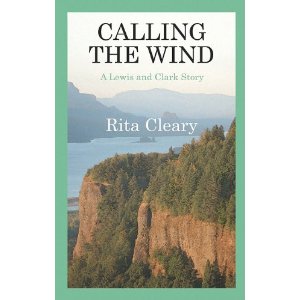 Author Rita Cleary, descendent of American pioneers herself, has written extensively on their travels. In her novel Calling the Wind, the explorers have spent a long, wet winter on the Pacific Coast and are eager to start home. They must begin the long, challenging, journey home afloat on the mighty Columbia River and over the huge Western mountains that had already nearly killed them. Calling the Wind is a great way to get your weekly dose of both history and entertainment at the same time.
Calling the Wind  is available now in large print at Southeast Texas libraries and is available for order on-line through Amazon.com and Barnes & Noble.