Chambers House Party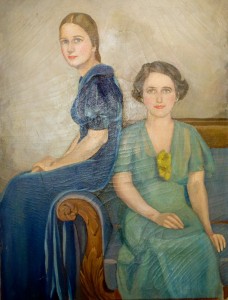 Do you ever see a beautiful old home and wonder about its story? Who lived there? What kind of life did they live? How did they do all of the things we do today- cook, clean, entertain?
You can drive anywhere in Southeast Texas and see a number of beautiful old homes that look like they have incredible stories to tell.
Fortunately, each of our Golden Triangle communities has homes that have been preserved to answer just these questions and curiosities.
One of these grand homes is having a special "House Party" for the community.
Join the Chambers Historical House Museum to party like it's 1929! In recognition of the 100th anniversary of Florence Chamber's birth, her 17th birthday ball will be reenacted- and you can be a part of it. Take a tour of the museum and watch the Chambers family and friends come to life. Watch Ruth and Florence Chambers as they get ready for the party, see Mr. and Mrs. Chambers prepare for and greet their guests as partygoers dance and listen to authentic period music.
Everybody loves a house party- and everyone loves the opportunity to see what someone else's life is like behind closed doors. Don't miss this special occasion.
Event: Florence Chambers' 100th Birthday Celebration Tour
Date: October 12, 2012
Time: 6:00 pm – 8:00 pm
Cost: Free admission.
Where: The Chambers House . 2240 Calder Avenue.  Beaumont, TX
Ph: 409-832-4010
On the web: http://www.chambershouse.org/