East Texas Christian News? SETXChurchGuide.com
SETX Church Guide

– Christian Lifestyle Magazine
Are you looking for Christian activities and fellowship in the Golden Triangle?
Visit SETX Church Guide.

You'll find an online magazine committed to telling the stories of the Southeast Texas Christian community.
Christian Concerts
Fellowship Opportunities – picnics, potlucks, game nights
Senior Ministries
Women's Conferences
Wednesday Night Church Activities
Youth Groups
Click here to go to SETX Church Guide.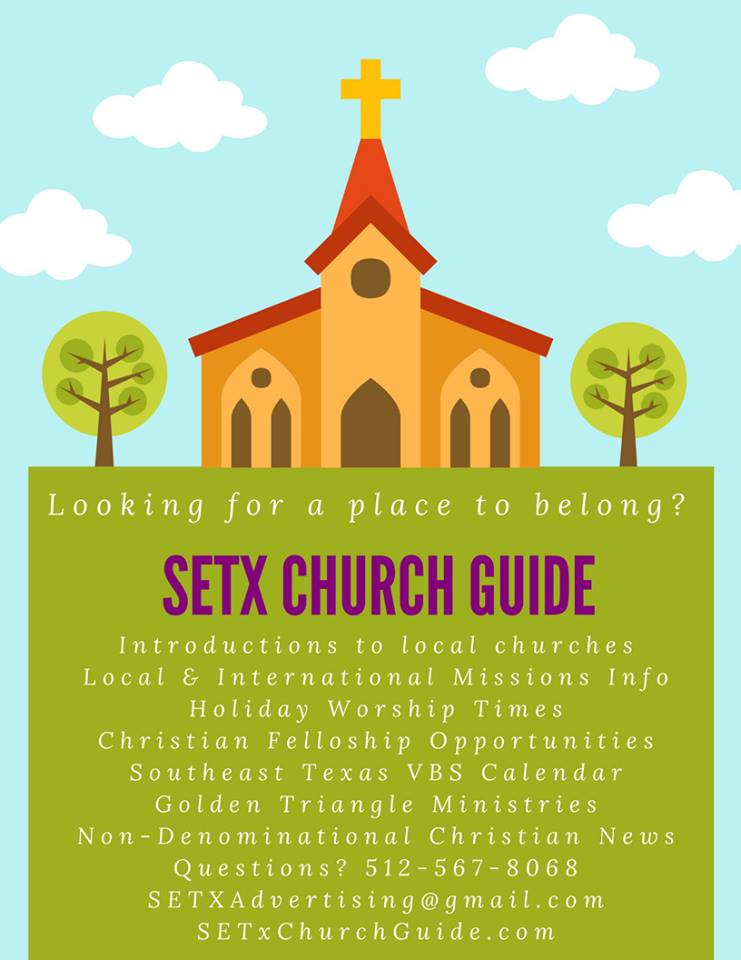 Questions?
Daryl Fant, Publisher.

SETX Church Guide

(512) 567-8068
We look forward to bringing you the latest Southeast Texas Christian news – online and through social media.
Click here for the SETX Church Guide Facebook Page.