First Crush Last Crush?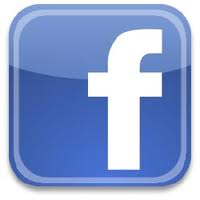 Facebook has been a great invention for seniors- a magical way to reconnect with friends and family you thought you'd never hear from again.  A friend of mine has been divorced for several years. He is a great guy and a world of fun, but he hasn't really been interested in finding a new love. He dates, but he hasn't tried to find someone really special. Recently, while he was on Facebook an unexpected opportunity presented itself.  A girl from our hometown that he'd had a crush on all those decades ago in high school posted, "I'd like to go to Willie Nelson's picnic this year- would anyone like to go with me?" Wow! Even fifteen years ago there's no way an opportunity like that would have presented itself. She might have called or e-mailed five or ten people trying to find someone. With Facebook, she was able to reach out to over a hundred people she hadn't seen in ages.
I don't know if this will be a match made in heaven, but I love the possibility of it. I love the magic of what could happen. It just might be that my friend's first crush will also be his last.Beautiful.