Golden Triangle Senior Citizen Discounts – Fast Food
One of the perks of our advanced age (other than wisdom) is Southeast Texas senior citizen discounts.
Today we're highlighting some Southeast Texas fast food restaurant senior discounts: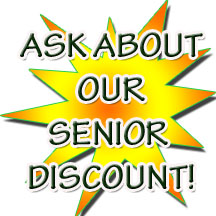 McDonald's.  $0.65 coffee or drink. Ages 65+
Whataburger Beaumont. Free coffee or drink. Ages 55+
Burger King. FREE small coffee or soda. Ages 60+
Dunkin Donuts. Buy a large coffee, get a free donut. AARP Members.
Fuddrucker's. 10%.
CiCi's Pizza. $3.99 Buffet. Ages 65+
Dairy Queen. 10%. Ages 65+
Do you have a favorite Southeast Texas Senior Citizen Discount you don't see on today's list?
E-mail it to Setxseniors@gmail.com or post it on our SETXseniors Facebook Page.
We'll highlight your favorites in a future list.