Golden Triangle Veterans Spotlight: Vietnam Veterans of America Inc. Chapter 292
Honoring Southeast Texas Veterans
Introduction to Vietnam Veterans of America Chapter 292
Vietnam Veterans of America is an organization that provides fellowship, public awareness, and that supports the rights of Vietnam Veterans- and all US Veterans. 

Southeast Texas Vietnam Veterans created Chapter 292 in 1986 and it is going strong today.
The Southeast Texas Chapter encourages family participation.
Membership in the Vietnam Veterans of America Chapter 292 is open to all Vietnam Veterans and to all Veterans with service dates of August 5, 1964 through May 7 of 1975.
The Vietnam Veterans of America Southeast Texas Chapter 292 works diligently to improve our community:
• Our SETX Vietnam Veterans envisioned and created a beautiful Veterans Memorial to all Southeast Texas Veterans. It was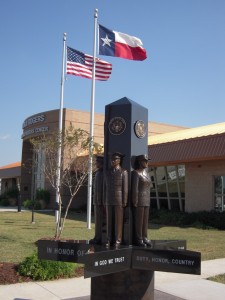 erected at the Ben J. Rogers Visitors Center at Ford Park, west of Beaumont. It is a beautiful memorial and would be a nice place to visit for any Southeast Texas veteran or any time you want to remember a special veteran in your life.
• Vietnam Veterans Memorial Park, 6130 Keith Road located in Beaumont, Texas. Upon completion of the park there will be picnic areas. Stay tuned for more information on this project.
• Scholarships are awarded to Southeast Texas Veterans, their families, grandchildren, and students sponsored by a chapter member.
• Community Oriented Projects and Fund Raising. Through the fundraising efforts of Vietnam Veterans of America Southeast Texas Chapter 292, many Southeast Texas non-profits have been suppported.
Muscular Dystrophy
My Wish
Southeast Texas Food Bank
Rape & Suicide Crisis Center
Special Olympics
March of Dimes
Beaumont Fire Museum
Women & Children Shelter
Santa-in-Blue through the Beaumont Police Dept.
Operation Desert Storm
Hurricane Relief for Andrew, Katrina and Rita
Boy Scouts
Little League Baseball

If you are not a Vietnam Vet, but would like to support any of the programs that Chapter 292 is working on, tax free donations may be made. Vietnam Veterans of America is an IRS Code Section 501 (c) (19) tax exempt entity.
Thank-you to the Vietnam Veterans of America Southeast Texas Chapter 292 for their service in our armed forces and their continued service to our community today.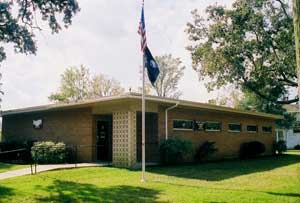 Daryl Fant, Publisher

Senior Resource Guide

for The Golden Triangle and East Texas

Call:

(512) 567-8068

E-mail

SETXAdvertising@gmail.com