Harbor Foundation Butterfly Release 2014
Don't Miss the the 2014 Harbor Foundation Butterfly Release: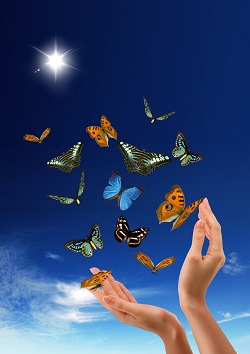 Saturday April 26
Tyrell Park Beaumont
11a -2p
Butterflies are available for $10 (all proceeds benefit the Harbor Foundation)
The butterfly release is a heartwarming display of life and remembrance to those we love. This is a beautiful way to reflect on the happy memories of our loved ones who have passed and to celebrate the beauty of the present. We invite everyone to this community-wide event at Tyrrell Park in Beaumont, TX.
Your donation is fully tax deductible and will go towards promoting the hospice philosophy Southeast Texas.
Thank you for your generous support of Harbor Foundation.