Harbor Foundation Butterfly Release April 25th
Don't miss the 2015 Harbor Foundation Butterfly Release- a great event for Southeast Texas seniors and their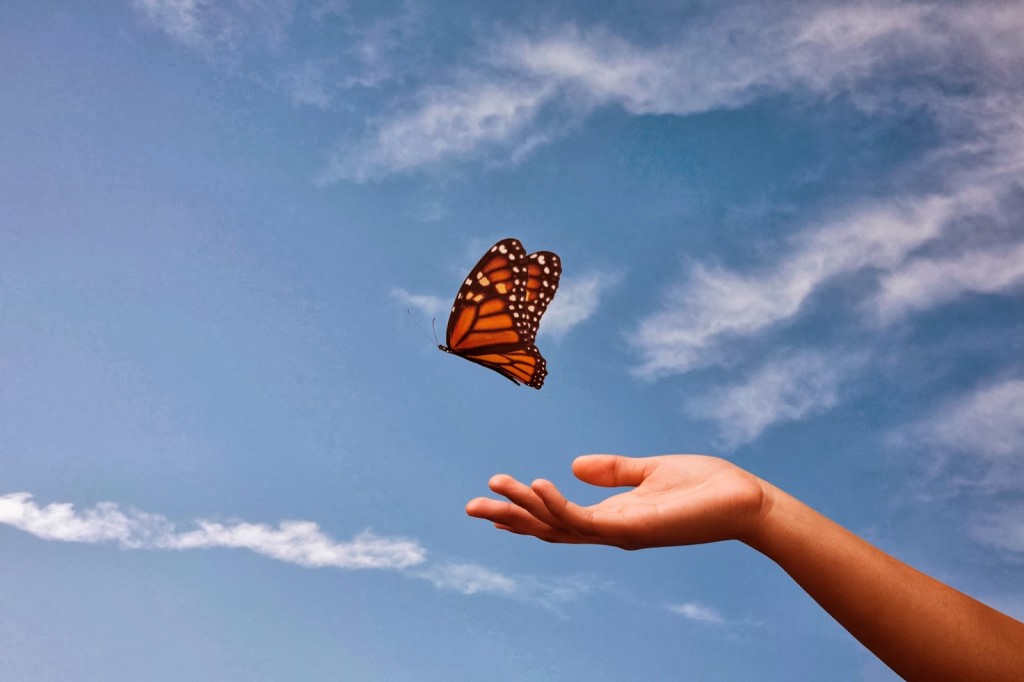 families.
The event has become a wonderful celebration of life for Southeast Texas.
Here are the details for the 2015 Beaumont Butterfly Release:
Saturday April 25
11a – 2p
Tyrrell Park in Beaumont
Celebrate life Southeast Texas – at the 2015 Harbor Foundation Butterfly Release.
There will be a wide range of activities for Southeast Texas families to enjoy together:
Southeast Texas live music
Family and senior friendly entertainment
Great food
Fun SETX children's activities.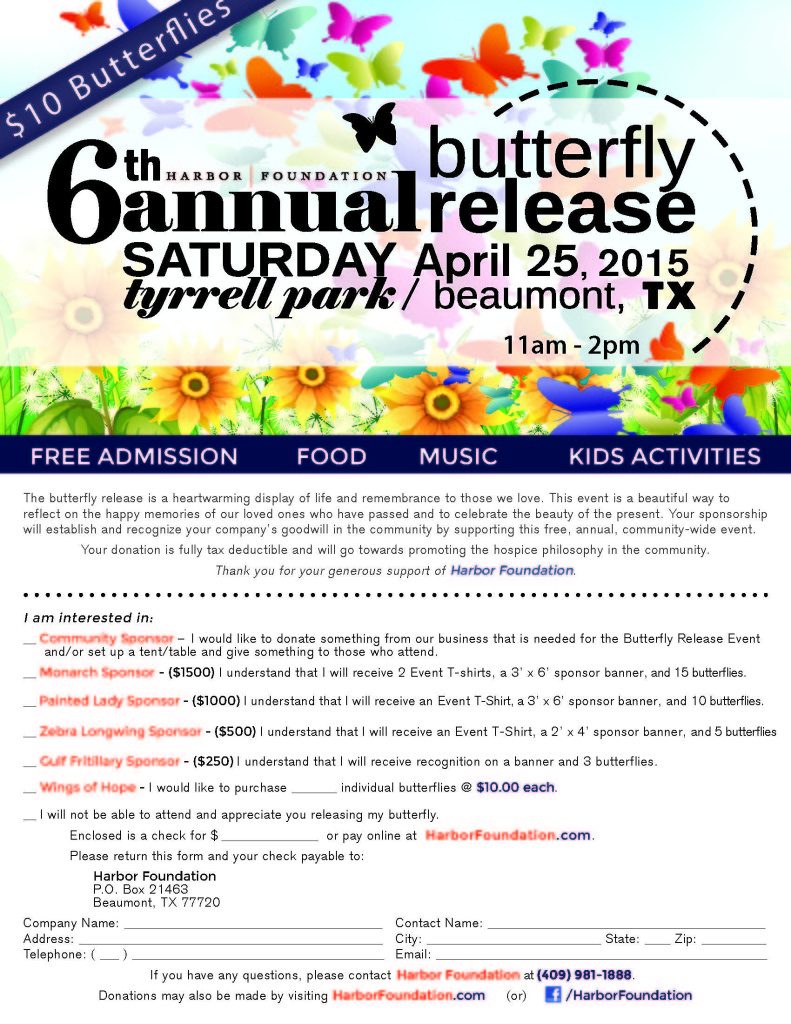 Admission and activities for the 2015 Harbor Foundation Butterfly Release are free for everyone.
Proceeds from the event will go to help patients and their families outside the scope of healthcare.
Come out to Tyrell Park to enjoy a wonderful day of fun benefitting a great cause!
Celebrate life and honor the memory of your loved ones with the 6th Annual Harbor Foundation Butterfly Release:
Saturday, April 25th from 11 am – 2 pm.

Butterflies will be released at 1pm.

Visit www.harborfoundation.com or call 409.730.2029 today!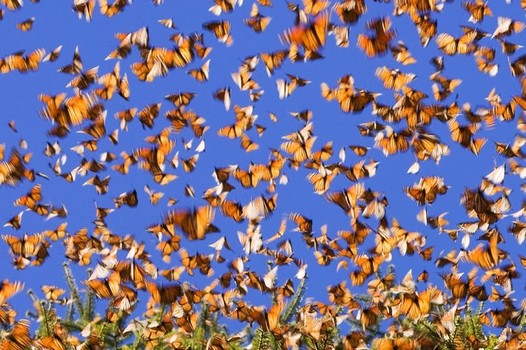 Are you looking for more fun Southeast Texas senior events?
Stay tuned to SETX Seniors – over 400 articles each year for the Golden Triangle senior community.