Hilary Swank to Speak at CHRISTUS LiveWell Conference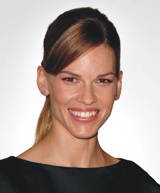 Two-time Oscar-winning actress Hilary Swank will be the keynote speaker at the fourth annual CHRISTUS LiveWell Women's Conference to be held Thursday, May 5, at Ford Park.
In addition to her two Best Actress Academy Awards, Swank's performance in the film "Conviction" has earned her a current nomination for a Screen Actors Guild Award for Outstanding Performance by a Female Actor.  During the conference luncheon, Swank will discuss "Succeeding Against the Odds: Surviving Life's Toughest Challenges."
The focus of the CHRISTUS LiveWell Women's Conference is to educate, encourage and empower women by providing them with the tools to improve their physical, spiritual and mental health.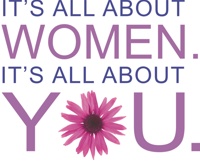 The day-long conference will feature more than 25 workshop sessions covering areas including Texas day trip tips designed to refresh attitudes, maximizing mobile device applications, aging gracefully, planning for financial success, and the latest in women's health from leading physicians regarding heart disease, comprehensive breast health, minimizing osteoporosis risk, and other topics. CHRISTUS physicians and associates will also offer a variety of health screenings during the day.
Registration for the 2011 CHRISTUS LiveWell Women's Conference begins Monday, March 28. Learn more about the event at www.christushospital.org/ conference or call 409-899-7700. This conference is presented by the CHRISTUS LiveWell Women's Network of CHRISTUS Hospital – St. Elizabeth and St. Mary and CHRISTUS Jasper Memorial Hospital.