Beaumont Seniors Can Report Illegal dumping. Dial 311.
Beaumont Seniors News – 311
What is it and how does it benefit Beaumont Senior Citizens?
Beaumont 311 knows that our Beaumont seniors take pride in their homes, yards, neighborhoods, and the community.
Southeast Texas is a beautiful region combining many of the most desirable attributes people look for in choosing where to live.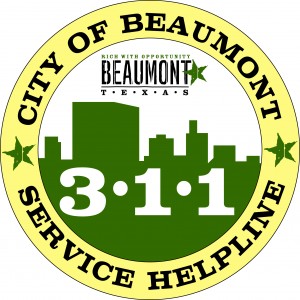 First, all of the Golden Triangle is tantalizingly close to the water. For those who love saltwater fishing and recreation, Port Arthur, Orange, Bridge City, and Beaumont all offer easy access to Sabine Lake and the Gulf of Mexico. For those who prefer freshwater sports and activities, we have the Sabine River, the Neches, and the Angelina. People come from all over the nation to fish Sam Rayburn and Toledo Bend, both in our backyards.  On top of that, Southeast Texas is dotted with smaller lakes, rivers, canals, and beautiful creeks like Village Creek, one of the nation's top ten canoeing destinations.
Secondly, we have a rich history. Beaumont, Port Arthur, and Orange have a real feeling of history that many towns today lack, being newer, or have lost, due to unchecked expansion and rebuilding. You can't drive five miles in Beaumont, Orange, or Port Arthur without seeing a historical home, building, or church.
Beaumont seniors have a lot to be proud of.
Finally, we have warm weather. While we may sweat a little in the summers, we're still in shorts and bass boats while other regions are combating snow and frozen waterways.
In short, we have a lot of beautiful places to visit and we have access to them year round.
One of the sad things we come across is widespread illegal dumping. Despite a strong infrastructure of legal dumping and recycling locations across Southeast Texas, some people just refuse to use them out of laziness, ignorance, or just plain not thinking about how their actions affect others. People push washing machines off of bridges into our creeks. Beautiful dirt roads leading into the piney woods are littered with beer cans and empty bags of deer corn. Random city streets contain garbage bags that fell off a truck or were left on purpose by people who thought, "someone will pick that up."
The good news/bad news is there is someone to pick it up. If you're in the city of Beaumont, you can find that someone by dialing 311.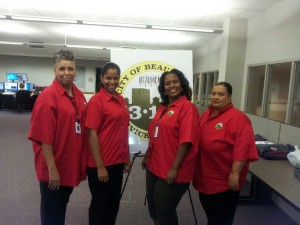 311 is a non-emergency number that will allow you to report illegal dumping (and a host of other issues) and get help efficiently. 311 operators are trained to assist you in one call. If there's a dead end street in your Beaumont neighborhood that people are using to dump old appliances or bags of thrash, call 311. If you drive past an area on your way to work or running errands and it looks like it is being used by illegal dumpers, report it to 311. The City of Beaumont works hard to keep the community beautiful, but your help in reporting areas of concern helps them direct their manpower.
Beaumont seniors can use 311 year-round to report illegal dumping anywhere in Beaumont.
311 is a great resource for the Beaumont senior citizen community.
Click here for more information on all of the services 311 offers Beaumont residents.

We hope you have enjoyed today's feature Beaumont Seniors News – 311. What is it and how does it benefit Beaumont Senior Citizens?
Daryl Fant,

Publisher Southeast Texas Senior News

(512) 567-8068

SETXAdvertising@gmail.com