Lamar Football Homecoming
Lamar Football and Homecoming: Cardinals vs. McMurry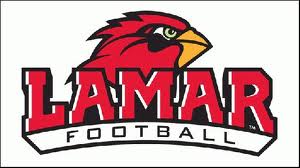 As SETXseniors, we grew up watching football. Some Southeast Texas seniors fondly remember the day of leather helmets and gifted players regularly playing both offense and defense.
When the temperatures dip below ninety degrees, we remember all of the glorious activities of youth- drifting a live mud minnow for fall flounder, following a spirited dog sniffing for quail, and watching football.
Football was gone from Lamar for a long time. It's back now, and I'll tell you a secret. Lamar home football games are perfect for seniors.
First, you can park much closer to the stadium than you can at other Texas colleges. That is a real blessing, particularly in the early season when it can still be warm.
Second, you can get tickets. Going to a game for some Texas universities requires a mix of searching different ticket websites, calling around to friends to ask if they know anyone who will give up their tickets, or taking a big risk on being able to buy a ticket from a scalper near the stadium. At Lamar you can get a ticket from the school's ticket office. Call ahead and they'll have your tickets conveniently at will call.
Third, the school has a very friendly attitude towards tailgating. You can make a whole day out of it. You can keep it simple and throw a grill and a cooler in the back of your truck to as elaborate as bringing your RV with a satellite and a giant TV so you can keep up with the other college games before the Cardinals kickoff.
Finally, you can sit down. If you haven't been to a game lately, that might sound like much. Try going to a UT or A&M game though. You're standing the whole three hours (on cement) which can be tough on the knees and back.  At a Lamar game, you can sit down and enjoy the entire game. There literally are no bad seats in the stadium. Come for a night game and get the bonus of enjoying a beautiful Southeast Texas sunset at no additional charge.
Next home game:  October 13, 2012 
Tickets: $60 – $400
Location: Provost Umphrey Stadium . 4400 MLK Parkway. Beaumont, TX 77706
Phone:  409-880-1715
Web: lamarcardinals