Orange County Tx Medicare Advantage Plan Information
Medicare Advantage Plan Information for Orange County TX
Orange County seniors are hearing a lot about Medicare Advantage Plans.
In today's SETX Seniors Spotlight, we'll answer some basic questions starting with "What is a Medicare Ad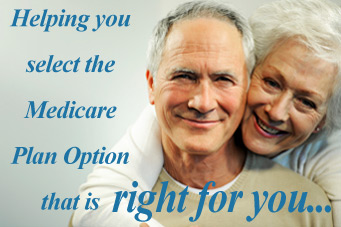 vantage Plan?"
Orange Texas seniors can choose to either stay with Medicare or opt for a customized "Medicare Advantage Plan".
To help you make that decision, it is helpful to understand what a Medicare Advantage Plan is and why they are growing in popularity.
A Medicare Advantage Plan is a type of Medicare health plan offered by a private company that contracts with Medicare to provide you with all your Part A and Part B benefits.
Medicare Advantage Plans include Health Maintenance Organizations, Preferred Provider Organizations, Private Fee-for-Service Plans, Special Needs Plans, and Medicare Medical Savings Account Plans.

If you're enrolled in a Medicare Advantage Plan, Medicare services are covered through the plan and aren't paid for under Original Medicare.
Most Medicare Advantage Plans offer Orange TX seniors prescription drug coverage.
One company specializing in providing Medicare Advantage Plans for Southeast Texas seniors is TexanPlus.
Their Medicare Advantage Plans have been Four Star rated by Medicare.
TexanPlus covers most of Southeast Texas: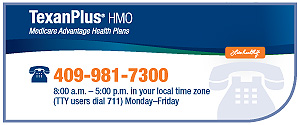 Jefferson County
Hardin County

Orange County

Chambers County
Liberty County
TexanPlus also cover the following additional counties: Austin, Brazoria, Fort Bend, Galveston, Harris, Montgomery, and Waller.
Best of all, TexanPlus has experts right here in Southeast Texas to answer your Medicare Advantage Plan questions: (409) 981-7300.
Call to find out if TexanPlus has a Medicare Advantage Plan that is right for you. (409) 981-7300.
Want to know more about Southeast Texas Medicare Advantage Plans? Log onto SETXSeniors.com or "Like" SETX Seniors on Facebook to receive regular updates on news, information, and entertainment for Southeast Texas seniors.
Many Orange Tx seniors are choosing Medicare Advantage Plans – is there one that's just right for you?

We hope today's article Medicare Advantage Plan Information for Orange County Tx has been helpful for you.
Stay tuned for more SETX Senior Health News or "Like" SETX Seniors on Facebook to receive the latest from around the Southeast Texas Senior Community on your iPhone or tablet.

Daryl Fant. Publisher SETXSeniors.com & SETX Senior Resource Guide. Host SETX Senior Expo Series.
(512) 567-8068
Email SETX Seniors: SETXSeniors@gmail.com