Orange TX Senior Housing: Optimist Village Feels Like Home
Optimist Village Senior Apartments has long been a leader in Orange TX senior housing.
Optimist Village provides Orange senior citizens with high quality housing for low income and super low income residents.
They recently launched their new website: Click for Optimist Village Senior Apartments Orange Tx.
The website will contain information for seniors looking for affordable senior housing in Orange.
If you have not visited Optimist Village, it is a wonderful environment for Orange senior citizens.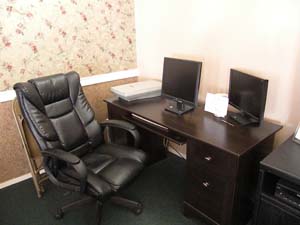 There are comfortable common areas in each building where Optimist Village residents can entertain family, friends, and guests.
Each building also has an elevator, so it is easy and safe for seniors and their guests to get to their apartments.
One of the conveniences provided by Optimist Village for their Orange senior residents is that each building has it's own mailboxes. This is nice for seniors, so they do not have to leave the comfort of their building on hot, cold, or rainy days.
Another one of the nice convenience offered by Optimist Village senior apartments is a media center for their residents. The media center allows seniors to stay in touch with family and friends via e-mail, to apply for benefits, and to keep up with local and international news and events.
Optimist Village is more than Orange senior apartments – Optimist Village is home for its Orange senior residents.
Want to know more about Optimist Village senior apartments? Visit the Optimist Village Orange Tx homepage.